Bruce Springsteen is not keeping any secrets in regards to his future plans. Bruce was spotted in Rome over the weekend, in town for his daughter's event, when an Italian newspaper (Repubblica) shot The Boss a few questions that perked our interest. Springsteen was asked about his upcoming album,
Western Stars.
Springsteen stated "I'm very happy about it. We also filmed a documentary which includes the whole recording process, from beginning to end at my house." 
And there is our first big drop of new information. Springsteen sounds like he will be releasing a documentary around the recording of his 19th studio album. Something that would for sure be welcomed by die hard fans.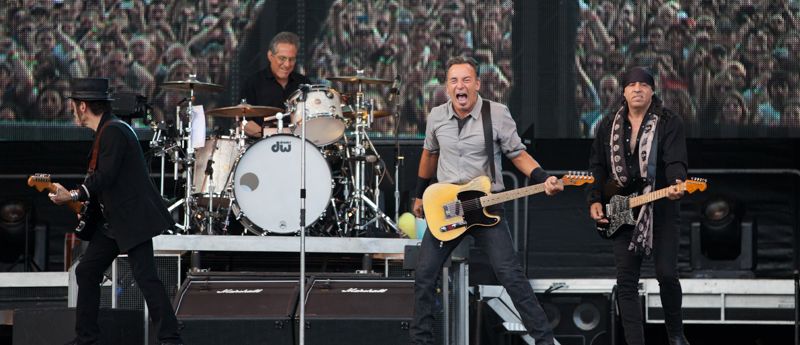 Photo: GoldenPlec