I was lucky enough to attend the Blinded By The Light movie premier last night in Asbury Park, NJ. With dark clouds immediately inbound and closing in on the Paramount Theater, we head inside to the red carpet. Most of the film's actors and directors walked the carpet and then at about 6:40 there is a loud commotion of screams and Bruuuuuuuuces at the far end and that can only mean one thing...The Boss was in the house. Sure enough, Springsteen starts strolling down the carpet with Patti and some of the movie actors and director. 
As we head inside to our seats, the movie's soundtrack is playing over the PA system. Around 7:20, the movie's director Gurinder Chadha takes the stage to introduce the film. I must say that the film is a must see for Springsteen fans. Bruce's music and lyrics are the focal point of the storyline and it's just great to see it play out. Even as a standalone movie, it was truly really good. Even if there was no Bruce music associated with the film, it's an uplifting story that almost everyone will enjoy. 
After the film, we make our way over to Convention Hall for the after party. As we head in and move over to the right hand side of the hall we notice someone sitting literally five feet from us. Who but Bruce Springsteen? Jon Landau, Bruce's manager was also spotted and often talking with Bruce. As Southside Johnny takes the stage, he jumps into Talk To Me. Springsteen starts to make his way to the stage and gets up just in time to take the lead on the second verse. Bruce played four songs (Talk To Me, 634-5789, Sherry Darling, We're Havin' A Party) for about 20 minutes. Truly a great night in Asbury Park.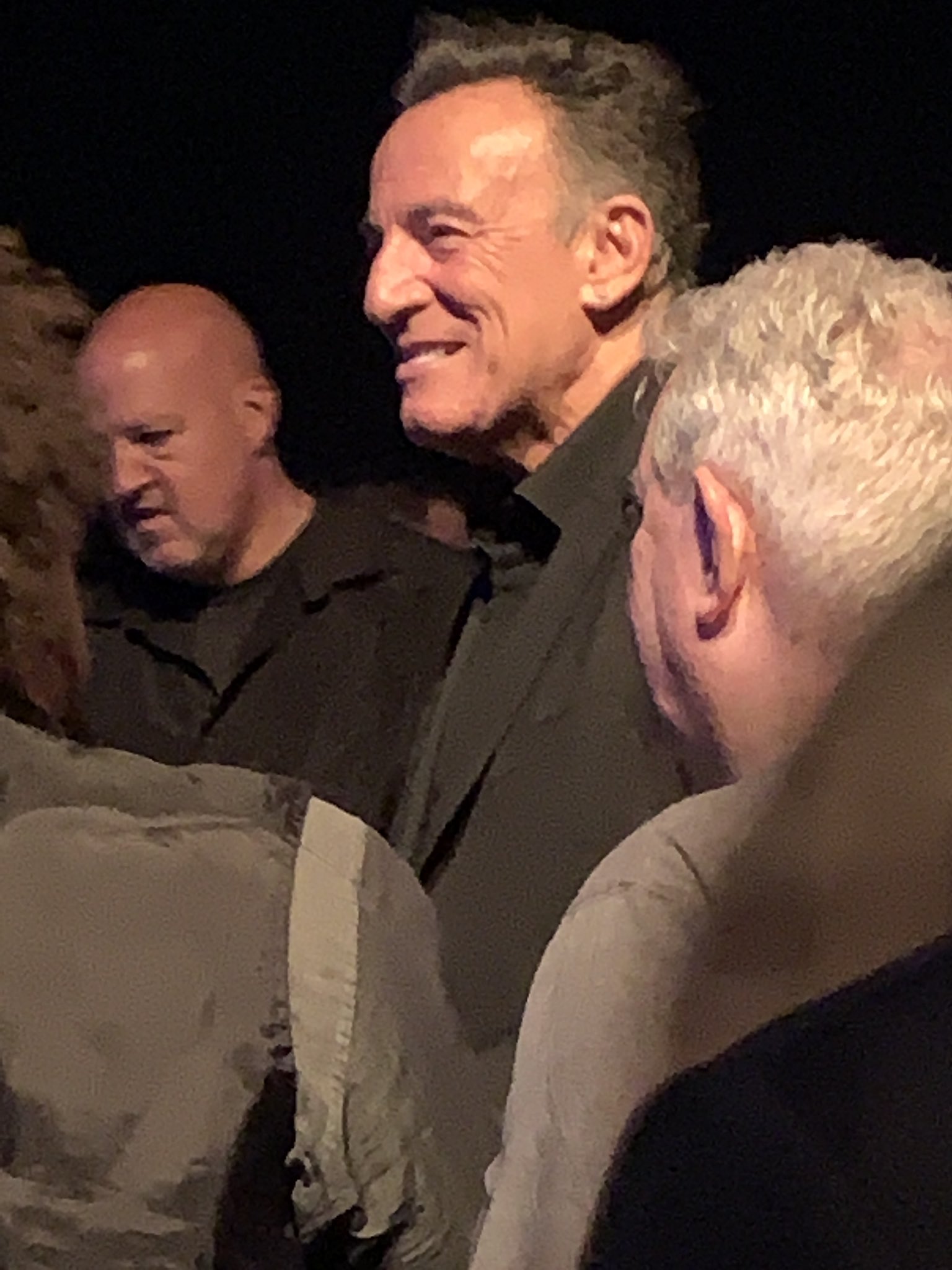 Photo: Brandon Thompson (Blog It All Night)