News Updates
Subscribe to posts
In a very unusual glimpse into Bruce Springsteen's future plans, The Boss is spilling the beans on his immediate plans in terms of both recording with the E Street Band and touring next year. Bruce Springsteen is currently over in London promoting his Western Stars film. We have heard Bruce say that he wants to be on the road with the E Street Band sooner rather than later but last night at the London Film Festival, Springsteen all but confirmed a tour is in the near future.
Springsteen was asked if he would get back in the directors chair, here was his response: "I think all these things I've been doing lately are one-offs. I'm not going to write another book, do another play or make another movie. I will, however, be touring with the E Street Band. That always comes around, you can rely on it." 
Springsteen fans can likely expect a very large E Street Band tour coming in 2020. Bruce has been dropping this line over the past few months so I think it's safe to say he has an itch to get back out on the road.
But what will Bruce tour behind?
We heard back in May that The Boss has written a bunch of new material for the E Street Band to record
, the only questions that remained were: 1) did the album get finished? 2) when would they record this new album? It appears we may have gotten our answer. Springsteen also appeared on the Grham Norton Show to promote Western Stars. Rumor has it...Springsteen said that the E Street Band would start recording the new album in November. This part was not shown during the airing of the show but a few people who were in the audience claim that The Boss made that statement. An all-new E Street Band recording being recorded in November and Springsteen continuously talking about touring with them. Sounds like a great time to be a Boss fan. 
Photo: Billboard
If you pre-ordered "Western Stars: Songs From The Film," you noticed that "Sundown" was released as a single from the live performance of the album today. The song is now available for purchase or via streaming services such as Amazon, Spotify, and iTunes. In addition to the song being released, Springsteen also uploaded the full song on his YouTube page with the live performance from the upcoming film (watch below). 
Producer of the album, Ron Aniello, stated that this was recorded at Bruce's farm in New Jersey this past April. I must say, Springsteen sounds fantastic on this release and his big backing band sounds incredible. Just makes you think what could have been if they went out on the road and toured behind his Western Stars release. At least Springsteen fans get a taste of what could have been with the release of the film which is coming out in theaters later this month across the globe. 
We had a feeling this would happen since Bruce said he's not touring behind his latest record, 
Western Stars.
The full live performance of the album will be released on October 25. Springsteen performed the latest album in full this past April at his Colts Neck, NJ barn to be showcased in the upcoming film. In addition to all thirteen tracks being performed live, Springsteen also includes a rendition of Glen Campbell's "Rhinestone Cowboy," which will conclude the soundtrack release. 
Bruce Springsteen: Vocals, Acoustic Guitar 
Patti Scialfa: Acoustic Guitar, Vocals, Vocal Arrangements 
Rob Mathes: Keyboards, Piano 
Charlie Giordano: Piano, Organ, Accordion 
Marc Muller: Pedal Steel, Electric Guitar, Banjo, Acoustic Guitar 
Gunnar Olsen: Drums 
Ben Butler: Electric Guitar, Banjo 
Kaveh Rastegar: Bass Guitar 
Henry Hey: Keyboards 
Violins: Joanna Maurer (Concertmaster), Monica Davis, Maggie Gould, Joyce Hamman, Elizabeth Lim-Dutton, Laura Lutze, Annaliesa Place, Emma Sutton, and Robin Zeh 
Violas: Maurycy Banaszek, Will Frampton, and Celia Hatton 
Cellos: Andrew Janss, Maureen McDermott, and Alan Stepansky 
French Horns: Rachel Drehmann and Zohar Schondorf 
Trumpets: Barry Danielian and Curt Ramm 
Background Vocals: Patti Scialfa, Soozie Tyrell, Lisa Lowell, Vaneese Thomas, and Surrenity XYZ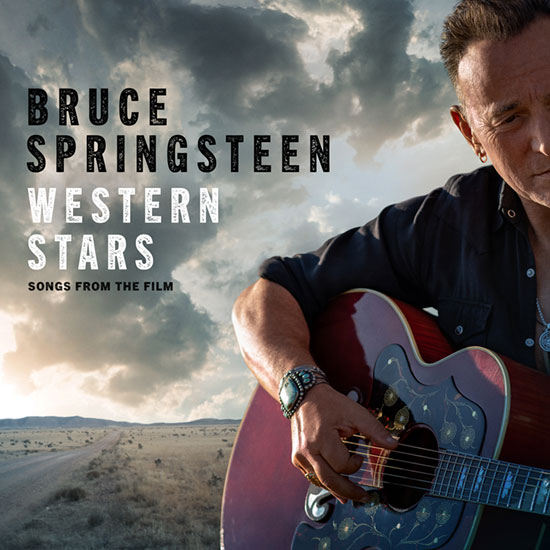 It's no secret that Bruce Springsteen has changed millions of lives all around the world during his legendary career. Today, that legend turns a new page in his book as he turns 70. Below you will find some links paying tribute to The Boss on his milestone birthday. Thank you for everything, Bruce. 
"The Boss comes home!" The popular 1978 Springsteen bootleg makes it's official appearance in the live archive series. These were Springsteen's first shows in New Jersey in nearly two years so it was for sure a storm for an incredible performance...and E Street did not disappoint. The live archive mixer, Jon Altschiler, does an incredible job making this performance sound crisp and clean as if you were sitting in the audience listening closely by the speakers. Check out the audio sample of "Meeting Across The River" below! 
Setlist
Badlands
Streets Of Fire
Spirit In The Night
Darkness On The Edge Of Town
Independence Day
The Promised Land
Prove It All Night
Racing In The Street
Thunder Road
Meeting Across The River
Jungleland
Kitty's Back
Fire
Candy's Room
Because The Night
Point Blank
Not Fade Away - She's The One
Backstreets
Rosalita 
4th of July, Asbury Park (Sandy)
Born To Run
Tenth Avenue Freeze-Out
Detroit Medley
Raise Your Hand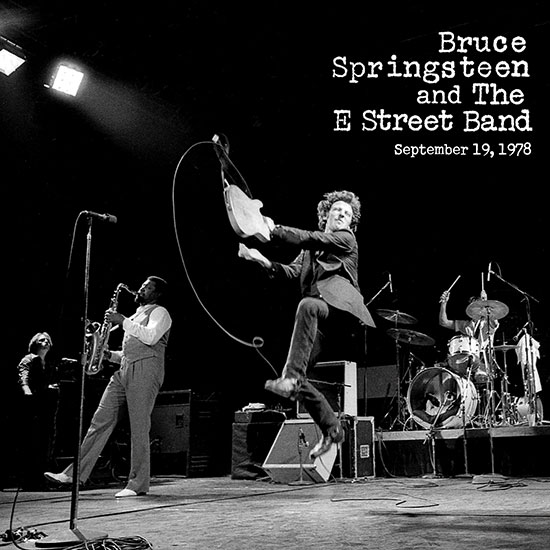 Bruce Springsteen announced the other day that the Western Stars film was coming out in October and if you saw Blinded By The Light this past weekend you were treated to a first look at the trailer. Well, today we all got to see the trailer and I must say...take my money. Now. Please. What a release this is going to be. Watch it now below. 
Photo: Rolling Stone
A big exclusive story from Variety was posted this morning
. Warner Bros. has bought the rights to the highly anticipated upcoming Western Stars film. The article states that "the film will be released on the big screen and will open in theaters this fall after its world premier at September's Toronto International Film Festival." We have also learned that Springsteen narrates some archive footage and of course performs the entire
Western Stars
album with a band and full orchestra in a 100 year old barn on Bruce's property. 
Warner Bros. also has bought the rights to the new Springsteen inspired movie "Blinded By The Light" which came out today on the big screen around the world. Springsteen fans will be treated to the very first trailer for this Western Stars film before the movie plays at local theaters. So if you're going this weekend to see the new film, you will be able to get a first look at the Western Stars film trailer. Bruce is hitting the big screen in a big way to end the 2019 calendar year. 
Photo: Danny Clinch
Better late then never! This month's Springsteen live archive release comes a week late but supports a good cause. The latest addition is Springsteen's 1986 performance at the inaugural Bridge School Benefit Concert. This was Springsteen's first major appearance since the end of the Born In The U.S.A. tour and his first acoustic show in over ten years. Springsteen is donating $2 from every purchase of this show to the Bridge School. 
Setlist
You Can Look (But You Better Not Touch)
Born In The U.S.A.
Seeds
Darlington County
Mansion On The Hill
Fire
Dancing In The Dark
Glory Days
Follow That Dream
Hungry Heart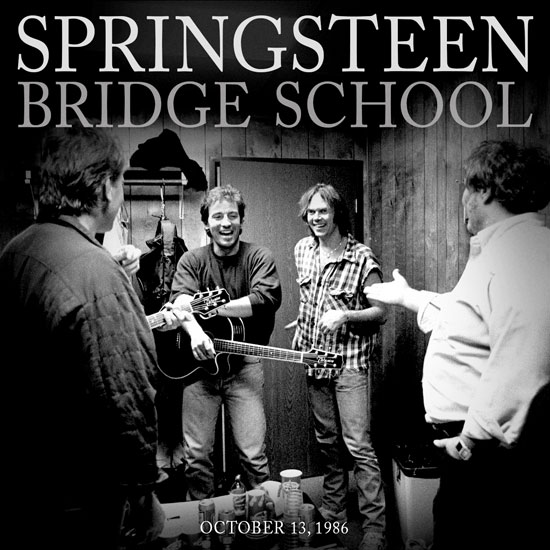 I was lucky enough to attend the Blinded By The Light movie premier last night in Asbury Park, NJ. With dark clouds immediately inbound and closing in on the Paramount Theater, we head inside to the red carpet. Most of the film's actors and directors walked the carpet and then at about 6:40 there is a loud commotion of screams and Bruuuuuuuuces at the far end and that can only mean one thing...The Boss was in the house. Sure enough, Springsteen starts strolling down the carpet with Patti and some of the movie actors and director. 
As we head inside to our seats, the movie's soundtrack is playing over the PA system. Around 7:20, the movie's director Gurinder Chadha takes the stage to introduce the film. I must say that the film is a must see for Springsteen fans. Bruce's music and lyrics are the focal point of the storyline and it's just great to see it play out. Even as a standalone movie, it was truly really good. Even if there was no Bruce music associated with the film, it's an uplifting story that almost everyone will enjoy. 
After the film, we make our way over to Convention Hall for the after party. As we head in and move over to the right hand side of the hall we notice someone sitting literally five feet from us. Who but Bruce Springsteen? Jon Landau, Bruce's manager was also spotted and often talking with Bruce. As Southside Johnny takes the stage, he jumps into Talk To Me. Springsteen starts to make his way to the stage and gets up just in time to take the lead on the second verse. Bruce played four songs (Talk To Me, 634-5789, Sherry Darling, We're Havin' A Party) for about 20 minutes. Truly a great night in Asbury Park.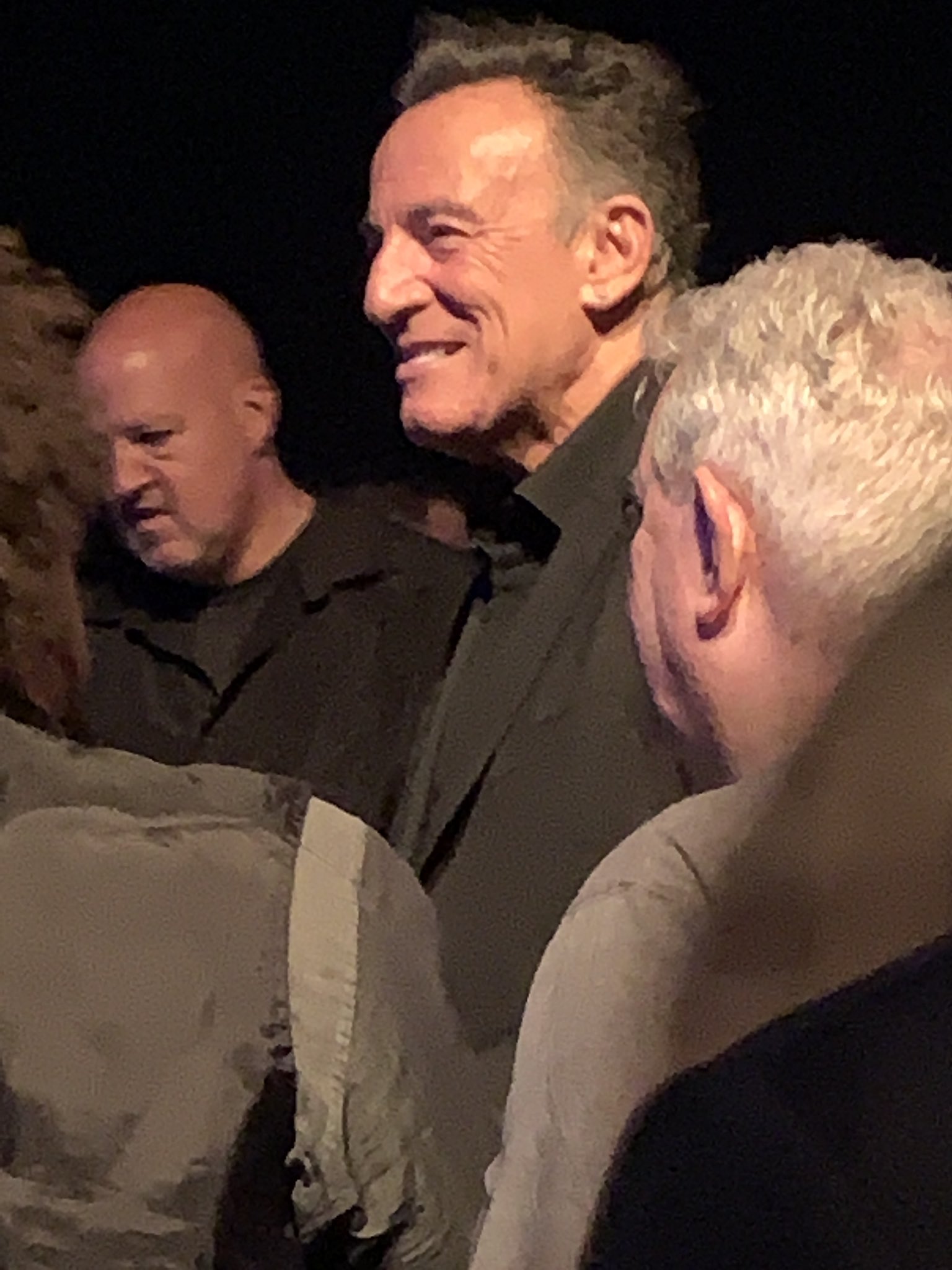 Photo: Brandon Thompson (Blog It All Night)
On September 6, 2019 singer, songwriter and multi-instrumentalist Jake Clemons will release his sophomore album, 
Eyes On The Horizon
, produced by Jake Hull and Clemons and mixed by legendary and award winning producer Eddie Kramer ( Jimi Hendrix, Led Zeppelin, Eric Clapton, The Rolling Stones, David Bowie, The Beatles etc.,) and distributed by BFD / The Orchard. The ten song collection has Clemons once again creating a new chapter and taking it a step further by adding his voice to those seeking to find clarity in a complicated world and expanding both his musical vision and philosophical perspective.
Eyes On The Horizon
 is the follow up to Jake's 2017 release Fear + Love and has already created a buzz with the album's first two singles "Democracy" (Clemons' interpretation of the Leonard Cohen classic) and "Consumption Town" (featuring guitar legend Tom Morello). Videos of these songs were created by Billie de Buitléar of Hairpin Productions, with Consumption Town video being released today. (video link below) 
On the album, besides composing all songs (with the exception of Democracy), Clemons handled all lead vocals and played guitar, keyboards and saxophone. Together with his band, Clemons will perform a number of dates this fall in the US, Ireland, UK, Europe and Canada in conjunction with the release on September 6th, beginning with the album release show on September 7th at The Stone Pony,the famed Asbury Park, New Jersey venue. All tour dates are available at Jake Clemons' Website.
CONSUMPTION TOWN VIDEO
https://www.youtube.com/watch?v=U7DQC1DxlJo&feature=youtu.be
In describing the album, Clemons explains that each track on Eyes On The Horizon holds special significance for him, for example "Democracy," as his father was a Marine Corps band director whose dedication to serving the nation had an impact on Clemons from a very early age. 
"The song 'Democracy' has a special meaning to me, it speaks to how I was raised and the things I was taught," says Jake. "My father's greatest pride lay within his service to his country and he instilled in me a firm belief that our flag, our nation should represent the certain unalienable rights of all people, that we are all created equal, that we are stronger as a whole, and that our rights as a collective whole deserved to be defended.
"I think about the disparity that my dad had to grow up with, as an African American in the deeply segregated, malicious Jim Crow era, and his decision to rise above the state of where things were and fight for the promise of freedom in the country he believed in." 
"I have to hold on to that inherent hope that my father would sacrifice time & time again for, that this nation stood for the people and that WE are those people."
The song "Consumption Town" is meant as a wake-up call. "It's about how we're so distracted by the desire for something new, something better and something immediate, and we'll pay anything for it. The repercussions of our short-use or often single-use addiction has infiltrated our waterways with possibly permanent plastics, and our personal interactions with often meaningless, single-use, swipe left relationships and like-based digital media. The worst of it is, while it continues to tear the fabric of our existence apart, it's also making some people very rich, and we just continue to drink it down.
He also singles out "Eyes On The Horizon" as a statement about the need to reach towards something better. "We always have to carry that hope with us," he says "Tomorrow can be a better place for all of us, if we're willing to do the work to get there"
While Jake's array of activities over the past decade have made him a familiar figure around the world, his love and appreciation for music was instilled early on. Raised in a family of strict Southern Baptists, Jake was immersed in gospel music and began his musical journey by learning piano and eventually picking up other instruments along the way. He then studied jazz performance at the Virginia Governor's School for the Arts and started his solo career in 2010.
Dividing his time between touring the world, performing his own music and spending the last seven years as the tenor and baritone saxophonist with Bruce Springsteen's E Street Band (stepping in for his Uncle, the late Clarence Clemons,) He has performed throughout the U.S., Canada, Australia, UK, Ireland and Europe (also, Mexico, South America, South Africa). Jake has also graced many stages performing alongside a variety of artists including Paul McCartney, Eddie Vedder, Glen Hansard, The Roots and Roger Waters to name a few.
Ultimately, Clemons has chosen to carry on his career without taking anything for granted. "I process my life through my music and I hope that there's always growth in whatever I do," Clemons suggests. "I definitely feel that with this new album. I took some chances on this record that I didn't dare to before. There's a bit more angst on this record, both lyrically and musically, but I also feel like I'm honing in on my ability to be honest in a more direct way."
"This album is a lot different from anything I've done before, "Clemons insists. "My last album reflected a very personal and inward point of view. This one is definitely more outward looking. It's really speaking to the troubles and travails we find in the world today. I've always had a fairly philosophical outlook and am happy to share views on society and culture, but never used that voice so directly through my music until now. Over the course of the past 2 years or so that voice has really started to emerge and the songs I've been writing feel more significant to me. It's been an interesting season, but as always, I'm grateful for the journey."
Eyes On The Horizon will be available everywhere digitally and in stores on CD on Sept. 6.
Pre-order / pre-save / pre-add the album now here: https://orcd.co/JakeClemonsEOTH
Tour dates for the U.S., Canada, Ireland, UK and Europe are being updated constantly at Jake Clemons' Website