News Updates
Subscribe to posts
"I think I just invited 55,000 people to my birthday party..." On the eve of Springsteen's 63rd birthday, the E Street Band was preparing to wrap up the "summer leg" of the 2012 Wrecking Ball tour in Bruce's home state of New Jersey. After a delayed start due to inclement weather, Springsteen acknowledged that the band would likely go into the next morning by delivering that opening line. The show would not disappoint either. Check out the setlist below and
click here to buy the show.
Setlist
Out In The Street
The Ties That Bind
Cynthia
Badlands
Who'll Stop The Rain?
Cover Me
Downbound Train
We Take Care Of Our Own
Wrecking Ball
Death To My Hometown
My City Of Ruins
It's Hard To Be A Saint In The City
Jole Blok (w/ Gary US Bonds)
This Little Girl (w/ Gary US Bonds)
Pay Me My Money Down
Janey Don't You Lose Heart
In The Midnight Hour
Into The Fire
Because The Night
She's The One
Working On The Highway
Shackled and Drawn
Waitin' On A Sunny Day
Meeting Across The River
Jungleland
Thunder Road
Rocky Ground
Born To Run
Glory Days
Seven Nights To Rock
Dancing In The Dark
Tenth Avenue Freeze-Out
Twist and Shout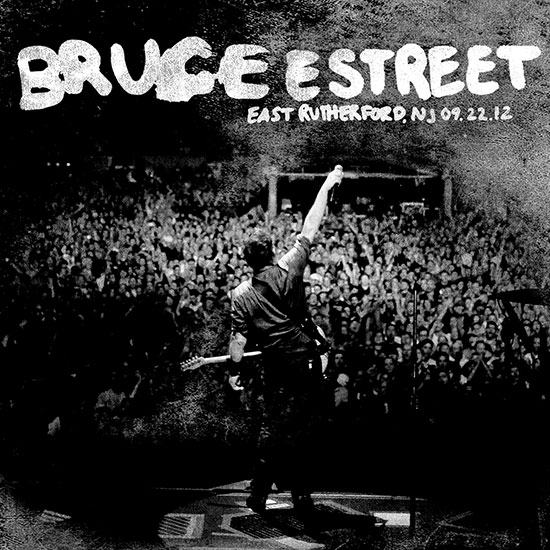 Bruce Springsteen is not keeping any secrets in regards to his future plans. Bruce was spotted in Rome over the weekend, in town for his daughter's event, when an Italian newspaper (Repubblica) shot The Boss a few questions that perked our interest. Springsteen was asked about his upcoming album,
Western Stars.
Springsteen stated "I'm very happy about it. We also filmed a documentary which includes the whole recording process, from beginning to end at my house." 
And there is our first big drop of new information. Springsteen sounds like he will be releasing a documentary around the recording of his 19th studio album. Something that would for sure be welcomed by die hard fans.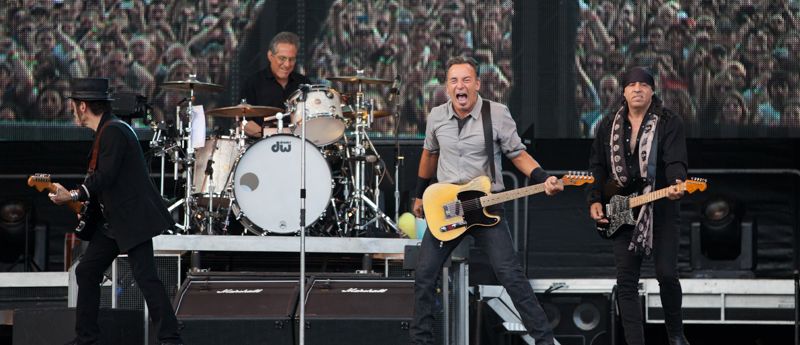 Photo: GoldenPlec
Many Springsteen fans may be interested in purchasing this book so I figured I would share for those who may be interested. A Springsteen community loved fan book, For You: Original Stories and Photographs by Bruce Springsteen's Legendary Fans, is considering printing up another batch of books. Please see below a message from the creator and take a quick, one minute survey if you are interested! 






Did you miss out on owning one of the best-loved Bruce Springsteen books of the last ten years? 
For You Original Stories and Photographs by Bruce Springsteen's Legendary Fans
 is a limited edition book published in 2007. It has been sold out since 2009. It can be occasionally found on eBay and Amazon on auction for $300+. We are thinking of producing an exact reprint of the original book, including all the amazing stories and rarely seen photos. Two hundred and eight pages jam packed with memories and photos from fans in over 30 countries. We are reaching out to the Bruce Springsteen fan community to see if there is a large enough interest to produce a reprint of the book to allow those fans who missed it the first time another chance. We have not decided on a final price for the book, this will depend mainly on the response we receive to this survey. A fairly close estimate will be $60US plus shipping. Please help share the news on social with other Bruce fans to see if we can make this happen. 
UPDATE: If you just saw this post, you're lucky. The song has leaked online and you can now listen to it by 
clicking here.
 The song seems very much influenced by the 60s and 70s take on California pop, as Springsteen originally quoted when the album was released. 
Bruce Springsteen took to twitter this morning to announce that his new single, There Goes My Miracle, will be released tomorrow (May 17). This will be the second release from Springsteen's upcoming album,
Western Stars
. Springsteen says that his new album is a return to his solo roots that feature character driven songs with sweeping orchestral arrangements. Needless to say, I'm pretty pumped about this new single and release. Be sure to check out The Boss' new single tomorrow!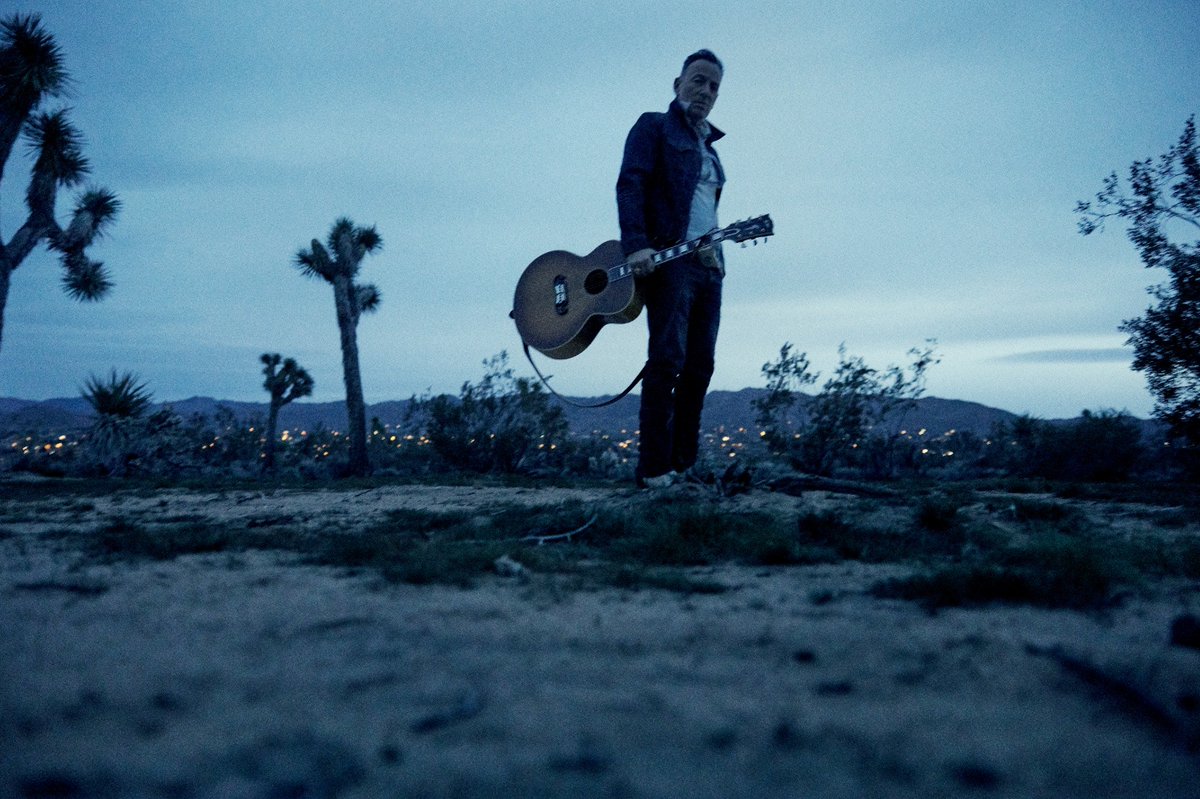 NUGS is holding a special Mother's Day sale for all Bruce Springsteen live downloads and CDs. All of Springsteen's shows have been marked down to just $6.99 for MP3 versions and $16.99 for CD versions. If you were waiting to add to your collection...now is the perfect time to stock up as these sales only seem to happen a handful of times. 
Whoa.
Springsteen has a brand new album,
Western Stars
, coming out next month but that isn't stopping The Boss from writing. Last night, at a Netflix event, Springsteen confirmed that he recently wrote almost an album's worth of material to record with the E Street Band. Springsteen stated: "It's like I've spent about seven years without writing anything for the band. I couldn't write anything for the band. And I said, 'Well of course...you'll never be able to do that again!' And it's a trick every time you do it, you know?" Springsteen went onto say, "And then about a month ago, I wrote almost an album's worth of material for the band. And it came out of just...I mean, I know where it came from, but at the same time, it came out of almost nowhere." 
Springsteen continued to say that he was excited about the writing and that it was "good." For about two weeks, Springsteen would gain inspiration and just start writing his new material. This is believed to be Springsteen's first new writing since around 2012 as he mentioned in a 2017 interview that he wasn't currently writing. 
In addition to what seems to be already exciting news, Springsteen also said that the band will be back out on the road, (presumably) touring behind the new E Street Band record. The only question remains, when do we see the new E Street record? There have been rumors floating around that a box set may be due out later this year around Christmas. Now one has to wonder if Bruce is changing plans...
Photo: Triple M
Last week, Bruce Springsteen made a surprise appearance at the Asbury Park Music and Film festival during a Springsteen specific portion where never before seen footage was shown. Springsteen talked about how his 2006 show in New Orleans was one of the highlights of his touring career and that there was footage that would be released in the future. The future is apparently here today. 
This morning, Springsteen's camp started to upload professionally shot footage from the historic concert. Interesting to note that this very well may be the new way of sharing live footage of Springsteen's career. There is no word if this will eventually become an official release on Blu-Ray/DVD. Springsteen has uploaded, over the past year,  other official releases on his YouTube page. Videos are linked below, enjoy! 
We go back to the "other band" for this month's Springsteen archive release. I myself haven't downloaded this one yet but the sound samples on live.brucespringsteen.net sound fantastic. 
Setlist
Better Days
Local Hero
Lucky Town
Darkness On The Edge of Town
Open All Night
If I Should Fall Behind 
57 Channels (And Nothin' On)
Badlands
The River
Living Proof
My Hometown
Leap of Faith
Man's Job
Roll Of The Dice
All Or Nothin' At All
Ninety-Nine and A Half (Won't Do)
Real Man
Cover Me
Brilliant Disguise
Tougher Than The Rest
Souls of the Departed
Born In The U.S.A.
Light Of Day
Glory Days
Working On The Highway
Bobby Jean
Hungry Heart
Thunder Road
Born To Run
My Beautiful Reward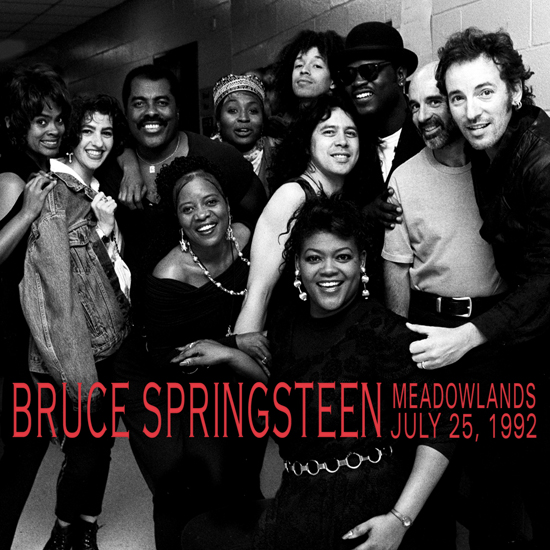 The rumors were true! The pictures that have been teased all week have led Bruce Springsteen to announce his 19th studio album earlier today,
Western Stars.
This will be the first new album from Springsteen in 5 years and is a different take from The Boss. This album was rumored to have been worked on for the past few years and was at one point going to be released in 2016 until, of course, Springsteen decided to do The River Tour with the E Street Band.
Western Stars
will feature 13 new arrangements with over twenty musicians contributing to the final product. 
Springsteen says that the album was inspired by Southern California pop of the late 60's and early 70's. Springsteen states that the new album is a "return to my solo recordings featuring character-driven songs and sweeping, cinematic orchestral arrangements. It's a jewel box of a record." 
Springsteen will release the first single, "Hello Sunshine," at midnight eastern tonight and it will also be accompanied by a video. E Street Radio on Sirius XM has already been playing the song today. You should be able to pre-order the album at midnight eastern time. There is no word if Bruce Springsteen will tour behind this release. 
Track List
Hitch Hikin'
The Wayfarer 
Tuscon Train
Western Stars
Sleepy Joe's Cafe
Drive Fast (The Stuntman)
Chasin' Wild Horses 
Sundown
Somewhere North of Nashville
Stones
There Goes My Miracle 
Hello Sunshine
Moonlight Motel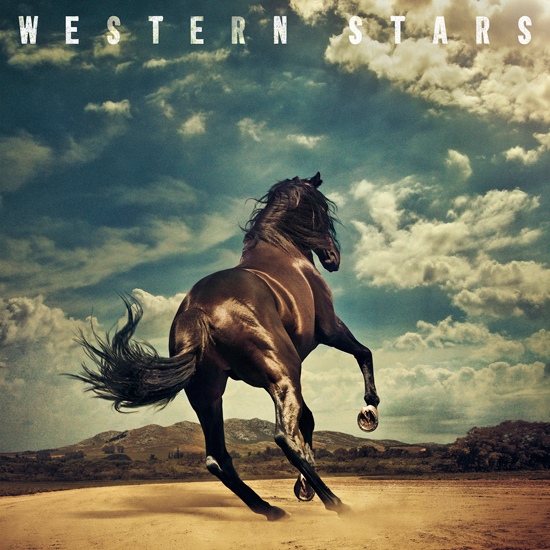 Update (April 24): On the third day...Springsteen's camp gave us yet another hint. Check it out below.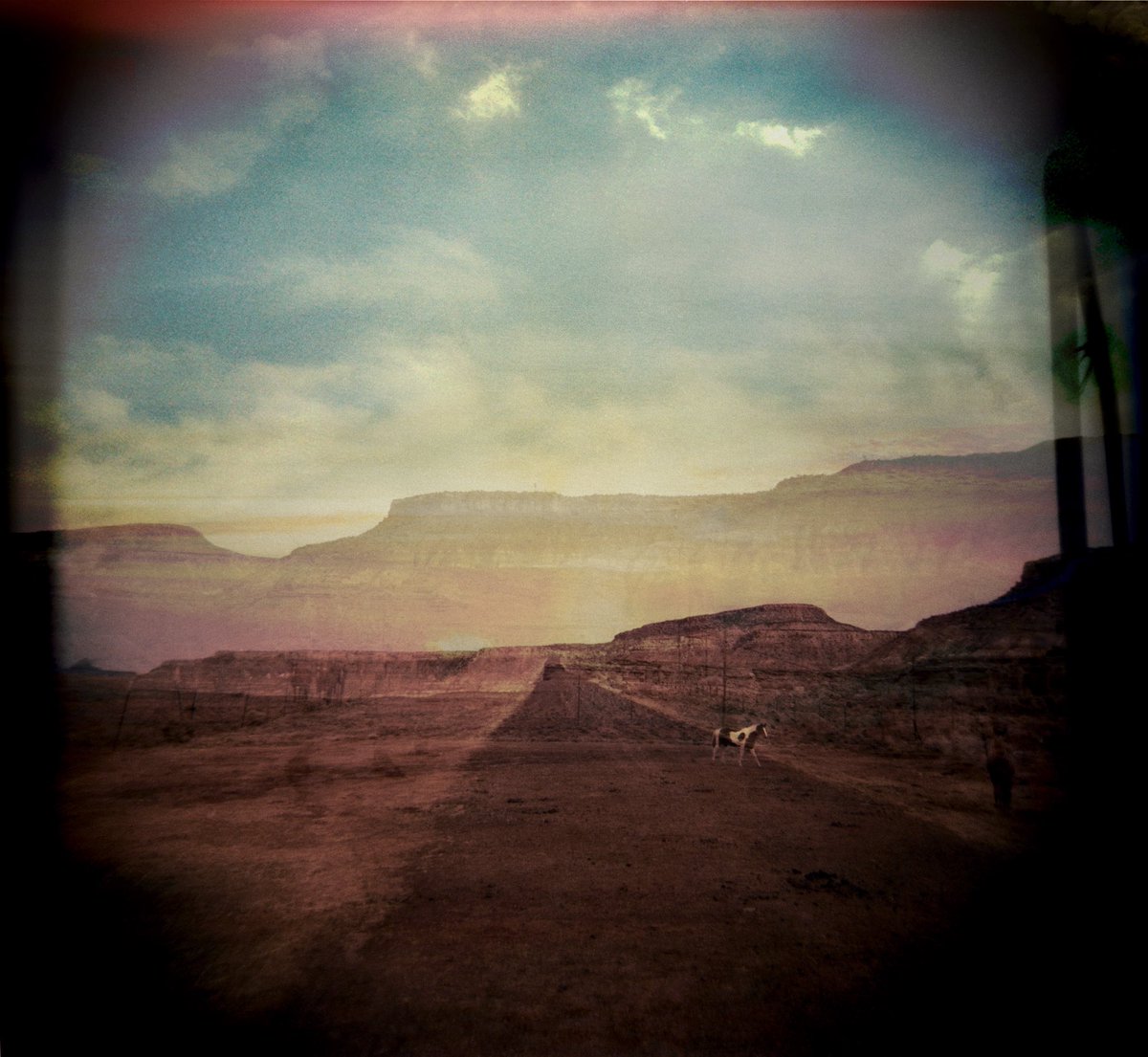 =============================================================================
Update (April 23): Springsteen posted a new photo (below) this morning on his social media accounts. It appears some sort of announcement is incoming. Stay tuned.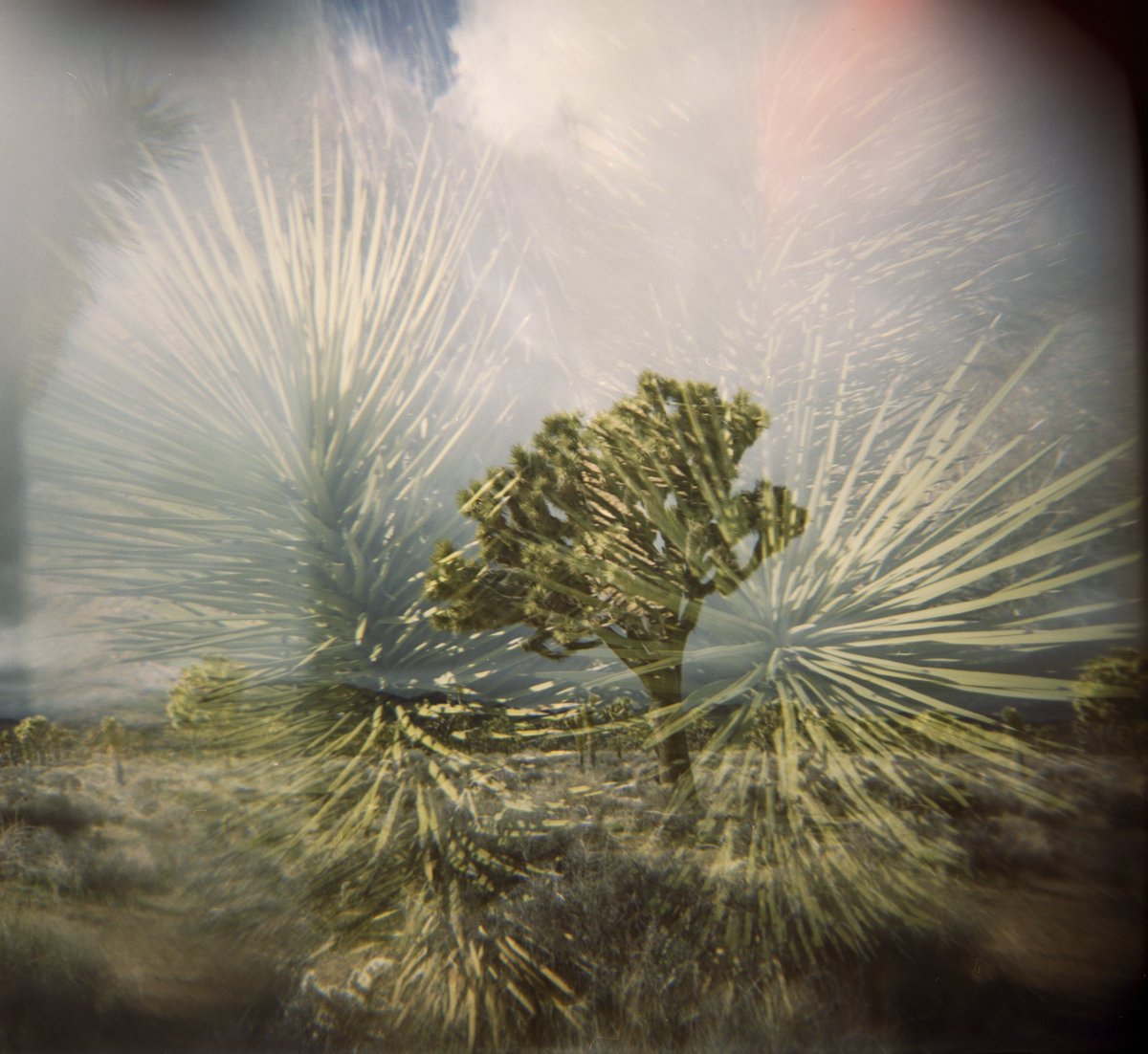 =============================================================================
Bruce Springsteen has been rumored to release a single within the next month and release a new album in the month in June.
Today, Bruce Springsteen's social media accounts released the image below with no explanation as to what it means. Due to the recent rumors, it is likely that this photo has something to do with the new album that should be released in June. 
We have heard rumblings that a new single may come out as soon as this week. Stay tuned, there is for sure something happening over at Springsteen headquarters.