News Updates
Subscribe to posts
The rumors were swirling and now we know they are true. Bruce Springsteen will indeed be featured in a two minute soliloquy today during the Super Bowl. The advertisement is titled "The Middle" and features Bruce talking about reuniting America and looking forward to road up ahead. There is a beautiful score that was written by Bruce Springsteen and his producer, Ron Aniello, that has a very 
Western Stars
type of vibe. Springsteen worked closely with his well known movie producer Thom Zimny to put this together for Jeep. It's important to note that this is Bruce Springsteen's first ever commercial with a major corporation. Check it out for yourself below or wait to catch it during the big game later this afternoon. 
Here is the script written out: 
There's a chapel in Kansas. 
Standing on the exact center of the lower forty-eight. 
It never closes. 
All are more than welcome. 
To come meet here, in the middle. 
It's no secret… 
The middle has been a hard place to get to lately. 
Between red and blue. 
Between servant and citizen. 
Between our freedom and our fear.
Now, fear has never been the best of who we are. 
And as for freedom, it's not the property of just the fortunate few; it belongs to us all. Whoever you are, 
wherever you're from. 
It's what connects us. 
And we need that connection. We need the middle. 
We just have to remember the very soil we stand on is common ground. 
So we can get there. 
We can make it to the mountaintop, through the desert... 
and we will cross this divide. 
Our light has always found its way through the darkness. 
And there's hope on the road… up ahead.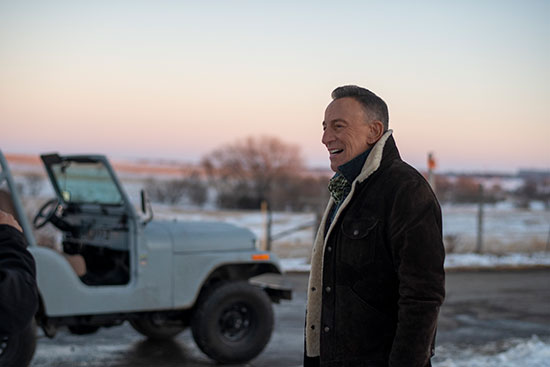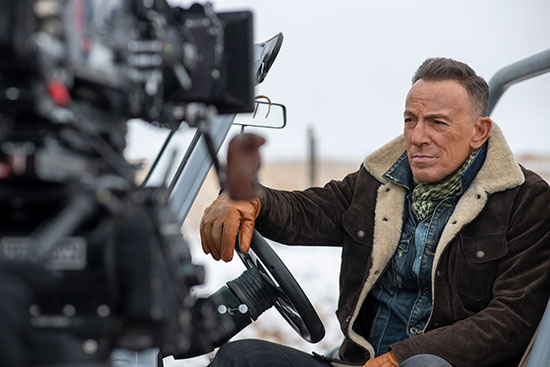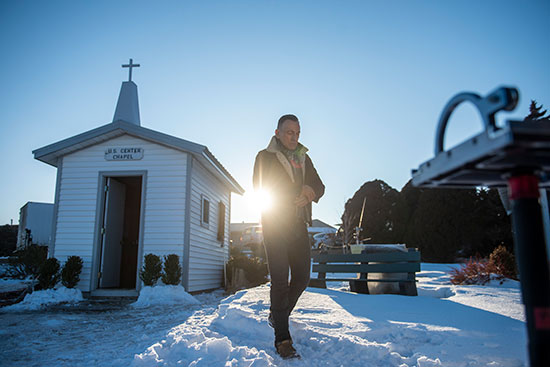 We have a first for the Springsteen archive live show release! For the first time, Springsteen fans are getting their first 1997 show from the later stages of The Ghost Of Tom Joad Tour. Some good additions to add from the tour in the series including an early version of "Long Time Comin" which wouldn't be officially released until 2005's
Devils and Dust
. 
Setlist
The Ghost of Tom Joad
Atlantic City
Straight Time
Highway 29
Darkness on the Edge of Town
Murder Inc
Highway Patrolman
It's Hard to be a Saint in the City
It's the Little Things That Count
Red Headed Woman
Two Hearts
Brothers Under the Bridge
Born in the U.S.A.
Dry Lightning
Long Time Comin'
Sinaloa Cowboys
The Line
Balboa Park
Across the Border
You Can Look (But You Better Not Touch)
Working on the Highway
This Hard Land
Growin' Up
Galveston Bay
The Promised Land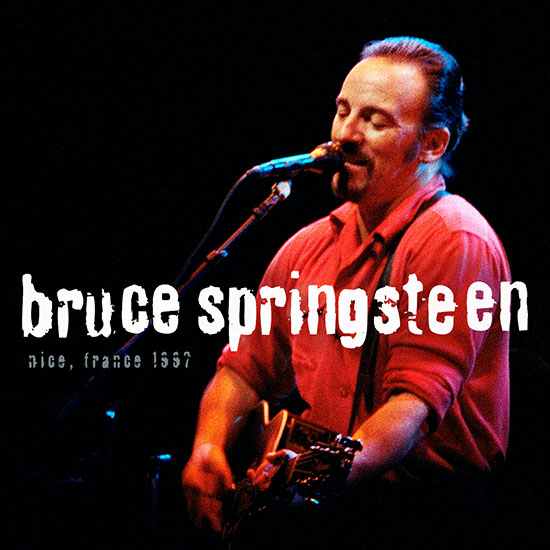 Light Of Day Announce WINTER LOVE FEST 2021 On February 12, 13, 14
Light Of Day Announce WINTER LOVE FEST 2021 On February 12, 13, 14
A Virtual 3-Day Event of Music Spreading Peace, Love and Awareness For Parkinson's, ALS and PSP
Featuring Over 60 Artists Including Joan Jett & The Blackhearts, Jesse Malin, Low Cut Connie, Jeffrey Gaines, Joe Grushecky & The Houserockers,  Willie Nile, Joe D'Urso and Stone Caravan, Jill Hennessy, Dramarama, and Special Guests
January 27, 2020:
 The Light of Day Foundation has announced WINTER LOVE FEST 2021, a 3-day virtual festival taking place from February 12-14 with the goal of utilizing the power of music to raise money and awareness in its continuing battle to defeat Parkinson's disease and its related illnesses ALS (Amyotrophic Lateral Sclerosis) and PSP (Progressive Supranuclear Palsy) within our lifetime. You can donate to the Light of Day Foundation here: 
https://www.lightofday.org/donate
The annual Asbury Park, NJ-based festival will be online this year, streaming live on 
Facebook
 and 
YouTube
, where viewers are encouraged to donate while enjoying the show.
With more than 12 hours of streaming shows over three days, the event will feature performances from over 60 artists including Joan Jett & the Blackhearts, Willie Nile, Jesse Malin, James Maddock, Dramarama, Steve Forbert, Jill Hennessy, The Weeklings, Jeffrey Gaines, Low Cut Connie, Ed "Kingfish" Manion, Bruce Tunkel, John Eddie, Williams Honor, Ben Arnold, Adam Ezra, Joe Rapolla, and Brian Dunne among others, with more acts to be added. Light of Day is also encouraging artists to produce their own livestreams on their own platforms, which will be promoted by LOD throughout the day on Saturday, February 13.
Tony Pallagrosi, Light of Day co-founder and Executive Director states, "Even in times of Covid 19, Light of Day WinterFest 2021 will happen, albeit virtually and a month later! The greater Asbury Park musical community as well as some very special guests will come together for 3 days of virtual streaming to raise money and awareness utilizing the awesome power of music in our battle to defeat Parkinson's, ALS and PSP in our lifetime. As they say, the show must gone on and thanks to the passion of our artists, sponsors, supporters and our good friend technology, it will."
"The Main Event - Bob's Birthday Bash" streams at 2pm and 7pm EST on Saturday February 13. Bob's Birthday Bash is named after the organization's co-founder and inspiration, artist manager and music industry veteran Bob Benjamin, who was diagnosed with Parkinson's disease in 1996, and continues to fight not only his personal health struggles, but on behalf of those afflicted around the world on behalf of the Light of Day Foundation. View the full schedule of events at 
lightofday.org
.
Acclaimed music photographer Mark Weiss has teamed up with Light of Day for the third straight year and will be doing another auction of his iconic images. This year's auction includes vintage prints of David Bowie, Led Zeppelin, Tom Petty, Queen, Bruce Springsteen, the Rolling Stones and more. You can bid on the images here: 
https://www.charitybuzz.com/support/LightOfDay
Light of Day will also have new merchandise available for the virtual Winter Love Fest at their merchandise store: 
https://lodstore.org/
Light of Day Winter Love Fest Schedule:
Friday, Feb 12
2pm, 7pm EST: LOD Winter"Love"Fest Kickoff
Saturday, Feb 13
2pm, 7pm EST: The Main Event - Bob's Birthday Bash
Sunday, Feb 14
12pm EST: Kids Rock
2pm, 7pm EST: Songwriters by the Sea
ABOUT THE LIGHT OF DAY FOUNDATION
The Light of Day Foundation, Inc., utilizes the awesome power of music to raise money and awareness in its continuing battle to defeat Parkinson's disease and related neuro-degenerative diseases, specifically Progressive Supranuclear Palsy (PSP) and Amyotrophic Lateral Sclerosis (ALS), within our lifetime. The Foundation's mission is to fund research into possible cures, improved treatments and support for patients who suffer from those diseases, their families and their caregivers to help improve their quality of life. Gifts to the Light of Day Foundation, Inc. are tax-deductible to the full extent of the Internal Revenue Code. The Light of Day Foundation, Inc. is designated by the IRS as a not-for-profit 501(c)  (3) organization. The Light of Day Foundation, Inc.'s Federal ID # is 20-1560386. Light of Day - the concerts and the organization - grew from a birthday party and fund-raiser held in 1998 at the Downtown Cafe in Red Bank to celebrate the 40th birthday of artist manager and music industry veteran Bob Benjamin, who was diagnosed with Parkinson's disease in 1996. 
For more information, please contact:
at Missing Piece Group
Happy New Year Springsteen fans! Man oh man have we been spoiled over the last month. In a little over 30 days we will have gotten THREE new archive releases. This one doesn't disappoint as it's the second night in St. Paul of the 2012 Wrecking Ball tour. At this point, Bruce and E Street have been riding high all through the summer in Europe and all through a run of US stadiums and they had no plans of stopping as they take the tour back to indoor arenas across the US. The band was simply ON FIRE at this time.
This show has one of my favorite versions of any song played on the tour which was an E Street Band debut of "Devils and Dust." It is so raw and so powerful that it just grabs you by the throat. It's great. Throw in others such as: Stolen Car, Loose Ends, Something in the Night, and an I'm A Rocker opener and you're in for a good show. Just for "Devils and Dust" alone, this show is worth the purchase. 
Setlist
I'm A Rocker
Hungry Heart
No Surrender
Night
Loose Ends
Something In The Night
Stolen Car
We Take Care Of Our Own
Wrecking Ball
Death To My Hometown
My City Of Ruins
The E Street Shuffle
Pay Me My Money Down
Devils And Dust
Youngstown
Murder INC
She's The One
Shackled And Drawn
Waitin' On A Sunny Day
The Rising
Badlands
Land Of Hope And Dreams
Jungleland
Born To Run
Dancing In The Dark
Tenth Avenue Freeze-Out
American Land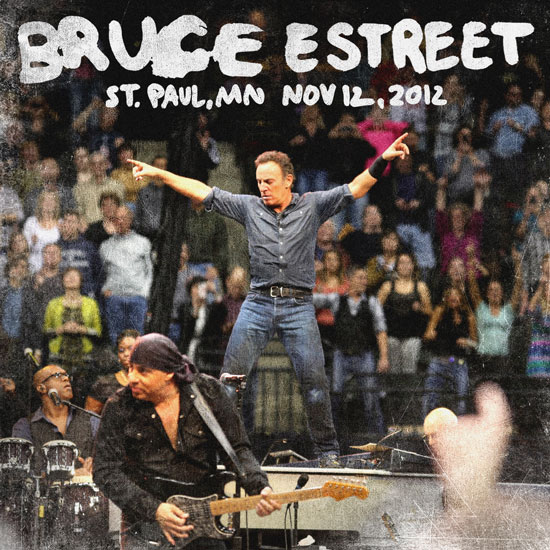 Looks like the Springsteen elves dropped off a gift early for us E Streeters. And what a gift it is. We're talking the first ever live performance of Springsteen's classic album:
The Wild, The Innocent, and The E Street Shuffle
. The set kicks off with an outtake from the album's sessions in "Thundercrack" which leads into a nice surprise of "Seeds." Of course, the main course of this show is the first and great performance of TWIESS. We hope everyone is staying safe and that you have a fantastic holiday season! Here's to a great 2021! 
Setlist
Thundercrack
Seeds
Prove It All Night
Hungry Heart
Working On A Dream
The E Street Shuffle
4th Of July, Asbury Park (Sandy)
Kitty's Back
Wild Billy's Circus Story
Incident On 57th Street
Rosalita (Come Out Tonight)
New York City Serenade
Waitin' On A Sunny Day
Raise Your Hand
Does This Bus Stop At 82nd Street?
Glory Days
Human Touch
Lonesome Day
The Rising
Born To Run
Wrecking Ball
Bobby Jean
American Land
Dancing In The Dark
(Your Love Keeps Lifting Me) Higher And Higher
The gang is back. Bruce Springsteen & The E Street Band played live during NBC's Saturday Night Live show last night and well...they did what E Street does best. Springsteen had two slots to perform and chose two songs to support his latest masterpiece,
Letter To You
. Band brought out a thunderous "Ghosts" as their first performance. It's really hard to imagine that this will not be the tour opener when we finally arrive to that sacred day. A few scenes later and they're back, this time with a performance of "I'll See You In My Dreams." The band absolutely nails this one and now that Bruce has played this to a TV show audience twice (one acoustic and one with band) it's clear that it'll have a major role in the next tour. 
After nearly four years since their last performance, t
he band is back baby. It was incredible to see Bruce smiling and laughing ear to ear as they tore that house down. It just makes you sigh and wish they were getting ready to hit the road. Check out the videos of the performances below! 
Alright, I'm excited about this one. We already got round 1, who's ready for round 2?! I know a lot of Springsteen fans were begging for this one to be included in the archive series as some (if not many) believe this to be the better of two Hammersmith shows. I might fall into the camp that this is a better show overall but to each their own! Be sure to check out the video of "When You Walk In The Room" below for a sample of the show. 
Setlist
Thunder Road 
Tenth Avenue Freeze-Out
Spirit in the Night
Lost in the Flood
She's the One
Born to Run
Pretty Flamingo
Growin' Up
It's Hard to be a Saint in the City
Backstreets
Sha-La-La
Jungleland
Rosalita (Come Out Tonight)
4th of July, Sandy (Asbury Park)
Wear My Ring Around Your Neck
Detroit Medley
For You
When You Walk in the Room
Quarter to Three
Twist and Shout
Carol
Little Queenie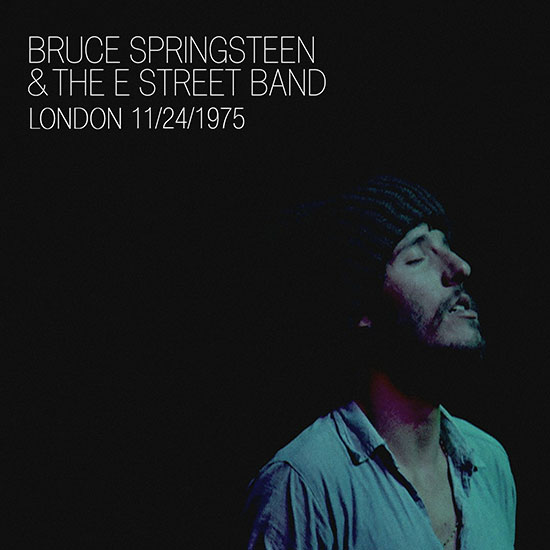 Well this was a nice surprise. Bruce Springsteen was back last night to support the Bob Woodruff foundation in the annual Stand Up For Heroes benefit show. Being 2020, the event was pre-recorded but man did Bruce knock this one out of the park. He is known to usually play songs such as "Land of Hope and Dreams" and "Dancing in the Dark." However, this year, we all wondered if he would play any songs off of
Letter To You
. We did. Not only one, but we were treated to two performances with Patti accompanying Bruce. These were the first "live performances" from the new record with "House of a Thousand Guitars" appearing first and then an incredible version of "I'll See You In My Dreams" to close out the show. In-between Springsteen plays a very stripped down version of "Long Walk Home." Check out the videos below! 
New Jersey is trying to save 2020 with new music featuring The Boss. The Jack Antonoff lead group (the) Bleachers released their new song, "Chinatown," today and it features New Jersey's favorite son. Springsteen takes the last chorus verse. Antonoff says, "as for Bruce, its the honor of a lifetime to be joined by him. He is the artist who showed me that the sound of the place I am from has value and that there is a spirit here that needs to be taken all over the world." Springsteen does make an appearance towards the end of the video. Check out the video for the new single below.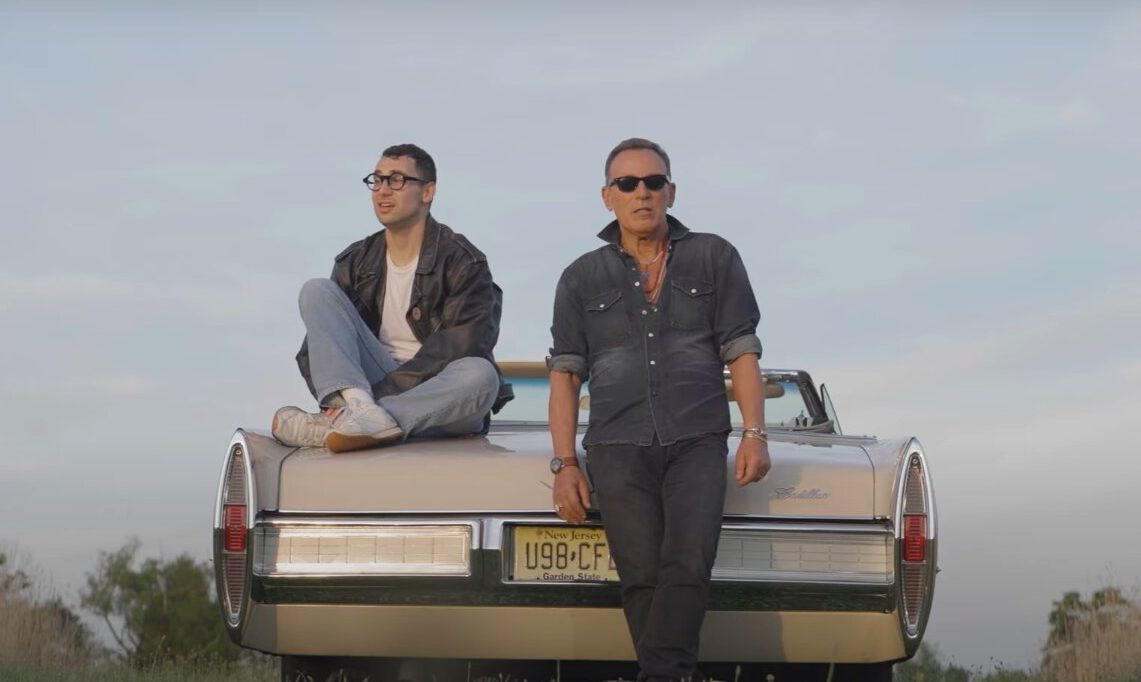 We posted our original thoughts on Bruce Springsteen's upcoming album,
Letter To You
, this past Thursday. Now, we are going to give you a little preview of what to expect in his accompanying film that drops the same day as the new record, October 23. Springsteen opens by saying, "I'm in the middle of a 45 year conversation with these men and women I'm surrounded by and some of you." Although I wish I could say that this was true for me, it's impossible for a 27 year old fan. Bruce expresses that he picked up the guitar to communicate a message and that after all these years, he still feels that "burning need to communicate." 
After Springsteen opens up with his monologue, we cut to a scene with Bruce asking the band to gather around and Steve directing them to get out their notepads. We then get an incredible look as Springsteen demo's the title track on an acoustic guitar while the band takes notes on what to do and where while recording. As Bruce and Roy work out some details in the song, Bruce compares the E Street Band to a "finely tuned racing engine." Springsteen introduces each band member and we're off into a behind the scenes look into the bands recording of "Letter To You." I want to make one thing clear, we are not just listening to the song with B-roll footage of fields on Bruce's farm like the music videos. We are treated to a direct inside look at Bruce Springsteen and The E Street Band recording the song. It's simply as great as you think it is. 
Steve makes a joke to Bruce that the band is on a Beatles schedule...three hours a song and that's it. The band did record this record in only five days. Springsteen's long time manager, Jon Landau then comes in with a joke of his own saying that if they come in on the weekend, the band will end up with a double album. Ah, to dream. 
The great thing about the film dropping alongside the album is that we get to hear Bruce's thoughts behind each song. It's similar to his Western Stars film (although the songs are not in order here) where he gives some explanation before each of the song's presented in this documentary. It is important to note that not all songs on this record appear in the film. Absent songs include "Rainmaker" and "Janey Needs A Shooter." Next up, Bruce talks about his old bandmate George Theiss and how after his recent death, Springsteen becomes the "Last Man Standing" from his very first band, The Castiles. Bruce mentions that he had meditations about him being the last man standing and it ended up being the reason for writing this new record. Springsteen says, "new music just comes sometimes, and only sometimes this is the way it happens." 
One of the cool moments that takes place after watching the band perform "Last Man Standing," is the next cutaway scene. Springsteen joins the band in the studio to do shots. Springsteen shouts, "Gentleman, here's to the road!" Which is greeted by laughs from the band. A really cool moment for our Italy readers as Little Steven cheers to San Siro. San Siro is known for incredible Springsteen audiences. The band jokes, "to opening in San Siro." Can't help but feel somber as they clearly planned to take this album out on the road. Whether or not they were actually going to open this tour in San Siro is another question but Nils jokes, "To the first of four nights!" It really is one of my favorite moments in the entire documentary. Purely based on the fact that it shows how much Bruce and the E Street Band care for their fans and want to play for them. It feels good. We are seen. We are appreciated. Not that it was ever in doubt, it's just really a neat thing for us to see played out before our eyes. I don't want to spoil too much of the conversations here but Bruce and the band members reminisce about memories they have of playing for the crowds over in Italy. I feel like this will be a highlight for many fans, and most definitely for our Italian friends. 
I don't want to give away the details of everything that is said in-between songs but it really is something special. This whole documentary is something special. You get to see Bruce demoing some songs for the band before recording, you get to see the band recording most songs on the new record (including two original songs written in the early 70's), you get to see the process that the band goes through and the conversations that the band has. The album as a whole, as we indicated in our first impressions post, is fantastic. This documentary just takes it to the next level. I think we are all going to be very grateful that we got to see the band in their environment, especially for us younger Springsteen fans. For those who don't know me personally, I'm only 27. Found Bruce on my own and have enjoyed the ride ever since. The fact that I'll have this documentary to look back on well into the future is a good feeling. Our idols...our heroes...doing their thing. Enjoy and rejoice Springsteen fans. This is exactly what we all need in this crazy year. 
You can stream this documentary exclusively on Apple TV+ on October 23