News Updates
Subscribe to posts
Bruce Springsteen called into E Street Radio this morning to give an update on what he plans to do with his upcoming Broadway run rebirth. Springsteen mentioned at the start of the interview that his manager, Jon Landau, brought this up to him and Bruce was hesitant to do this limited run as he stated, "I knew we were gonna tour with the band next year." One can only assume and figure out that he is of course talking about an E Street Band tour that could be coming as soon as 2022. I'd say the odds of that happening have to be very high (here's hoping). Bruce also mentioned that he does not plan to tweak much of this show as it is "what people are expecting." He did allude to the fact that there may be small changes here and there, but the majority of the show will remain the same. Springsteen went on to say that he also wants to "tighten" up the show and get it back to the roots of when he first took the show to Broadway. 
Another nugget for die-hard Springsteen fans was that Bruce said that he has a project he's been working on that is "slated for release either next year or in the fall." Most fans who have been following the rumor mill will almost certainly peg that "project" as being the next iteration of what has been dubbed "Tracks 2." At some point in the near future, it is expected that a pretty large boxset of lost albums and outtakes will be released to fans and many believe that it will (finally) be this fall after years of rumors. Springsteen elaborated that these won't be "new records, but things fans will really be interested in." Bring it on! By the sounds of it, Bruce has had enough of sitting around and not performing. We have Broadway which starts in a mere 16 days, a new project that is planned to be released in the fall/early next year, and a pretty solid sounding plan for an E Street Tour in 2022. Life's pretty good for a Springsteen fan these days.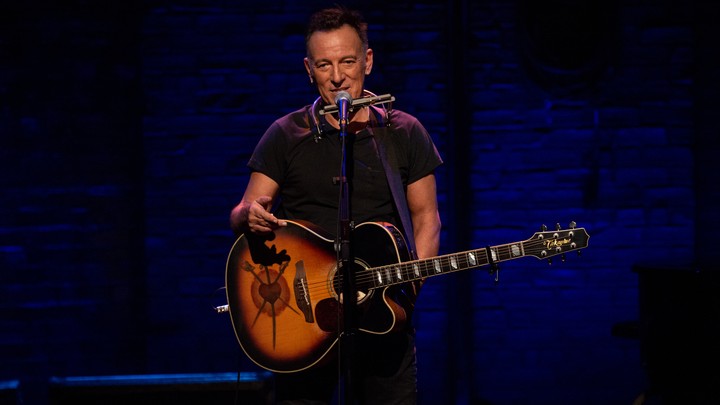 Image: The Atlantic
The Boss is back on stage! For the first time in nearly two years, Bruce Springsteen will return to the stage. Springsteen dropped the surprise announcement that he is bringing back his Broadway performance to the St. James Theater in New York City for a limited run of 30 shows starting on June 26. The St. James Theatre holds about 1,700 seats, about doubled what the previous Walter Kerr Theater held for the original run of Broadway shows. 
All attendees that go to the new summer 2021 performances will have to prove that they have been vaccinated. Tickets will go on sale this Thursday, June 10, at 12:00PM ET through SeatGeek. That's right...don't go to Ticketmaster to try and get tickets. There will be no "fan verification" form to fill out. Head to SeatGeek at the time that the shows go on sale and you'll be placed in a waiting room. Once selected you'll be given an access code to use. Fans can only purchase two tickets for the entire run of shows. 
I think this goes without question that Bruce had the itch to go back out on the stage and perform. This serves as a nice warm up to an eventual E Street 2022 tour, no? Good luck grabbing tickets and see you on Broadway! 
Another show from the Los Angeles five night stand from the 1988 Tunnel of Love tour. Fans will no doubt take the addition, but these shows do not offer great variety. We do get our first listen from the series of "Across The Borderline." Needless to say, we will take a Springsteen and E Street 30 song, 3.5 hour set any day of the week. Fans can purchase the show now at
live.brucespringsteen.net
. 
Setlist
Tunnel of Love
Be True
Adam Raised A Cain
Two Faces
All That Heaven Will Allow 
Seeds
Roulette
Cover Me
Brilliant Disguise
Spare Parts
War
Born In The U.S.A.
Tougher Than The Rest
Ain't Got You - She's The One
You Can Look (But You Better Not Touch)
I'm A Coward
I'm On Fire
One Step Up
Part Man, Part Monkey
Across The Borderline
Dancing In The Dark
Light Of Day
Born To Run
Hungry Heart
Glory Days
Rosalita (Come Out Tonight) 
Have Love, Will Travel
Tenth Avenue Freeze-Out
Sweet Soul Music
Raise Your Hand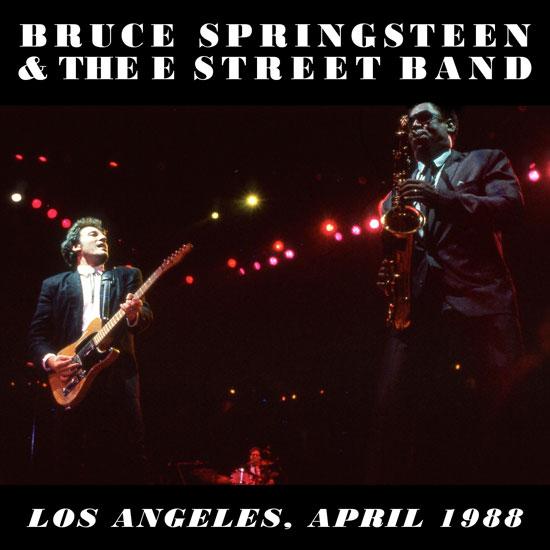 The rumors were swirling and now we know they are true. Bruce Springsteen will indeed be featured in a two minute soliloquy today during the Super Bowl. The advertisement is titled "The Middle" and features Bruce talking about reuniting America and looking forward to road up ahead. There is a beautiful score that was written by Bruce Springsteen and his producer, Ron Aniello, that has a very 
Western Stars
type of vibe. Springsteen worked closely with his well known movie producer Thom Zimny to put this together for Jeep. It's important to note that this is Bruce Springsteen's first ever commercial with a major corporation. Check it out for yourself below or wait to catch it during the big game later this afternoon. 
Here is the script written out: 
There's a chapel in Kansas. 
Standing on the exact center of the lower forty-eight. 
It never closes. 
All are more than welcome. 
To come meet here, in the middle. 
It's no secret… 
The middle has been a hard place to get to lately. 
Between red and blue. 
Between servant and citizen. 
Between our freedom and our fear.
Now, fear has never been the best of who we are. 
And as for freedom, it's not the property of just the fortunate few; it belongs to us all. Whoever you are, 
wherever you're from. 
It's what connects us. 
And we need that connection. We need the middle. 
We just have to remember the very soil we stand on is common ground. 
So we can get there. 
We can make it to the mountaintop, through the desert... 
and we will cross this divide. 
Our light has always found its way through the darkness. 
And there's hope on the road… up ahead.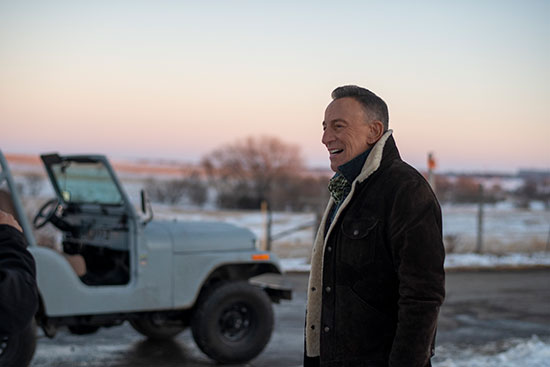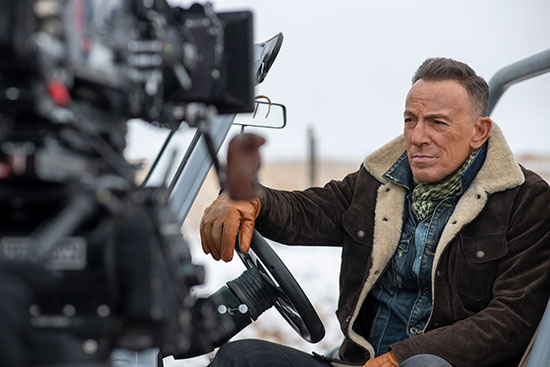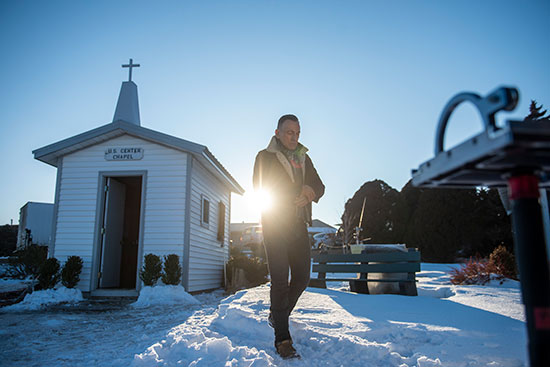 We have a first for the Springsteen archive live show release! For the first time, Springsteen fans are getting their first 1997 show from the later stages of The Ghost Of Tom Joad Tour. Some good additions to add from the tour in the series including an early version of "Long Time Comin" which wouldn't be officially released until 2005's
Devils and Dust
. 
Setlist
The Ghost of Tom Joad
Atlantic City
Straight Time
Highway 29
Darkness on the Edge of Town
Murder Inc
Highway Patrolman
It's Hard to be a Saint in the City
It's the Little Things That Count
Red Headed Woman
Two Hearts
Brothers Under the Bridge
Born in the U.S.A.
Dry Lightning
Long Time Comin'
Sinaloa Cowboys
The Line
Balboa Park
Across the Border
You Can Look (But You Better Not Touch)
Working on the Highway
This Hard Land
Growin' Up
Galveston Bay
The Promised Land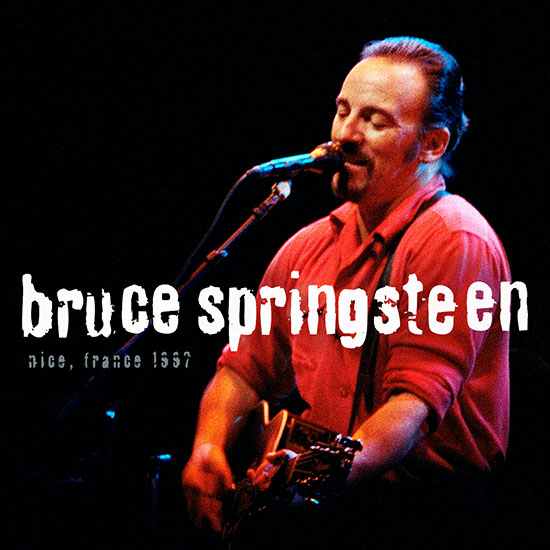 Light Of Day Announce WINTER LOVE FEST 2021 On February 12, 13, 14
Light Of Day Announce WINTER LOVE FEST 2021 On February 12, 13, 14
A Virtual 3-Day Event of Music Spreading Peace, Love and Awareness For Parkinson's, ALS and PSP
Featuring Over 60 Artists Including Joan Jett & The Blackhearts, Jesse Malin, Low Cut Connie, Jeffrey Gaines, Joe Grushecky & The Houserockers,  Willie Nile, Joe D'Urso and Stone Caravan, Jill Hennessy, Dramarama, and Special Guests
January 27, 2020:
 The Light of Day Foundation has announced WINTER LOVE FEST 2021, a 3-day virtual festival taking place from February 12-14 with the goal of utilizing the power of music to raise money and awareness in its continuing battle to defeat Parkinson's disease and its related illnesses ALS (Amyotrophic Lateral Sclerosis) and PSP (Progressive Supranuclear Palsy) within our lifetime. You can donate to the Light of Day Foundation here: 
https://www.lightofday.org/donate
The annual Asbury Park, NJ-based festival will be online this year, streaming live on 
Facebook
 and 
YouTube
, where viewers are encouraged to donate while enjoying the show.
With more than 12 hours of streaming shows over three days, the event will feature performances from over 60 artists including Joan Jett & the Blackhearts, Willie Nile, Jesse Malin, James Maddock, Dramarama, Steve Forbert, Jill Hennessy, The Weeklings, Jeffrey Gaines, Low Cut Connie, Ed "Kingfish" Manion, Bruce Tunkel, John Eddie, Williams Honor, Ben Arnold, Adam Ezra, Joe Rapolla, and Brian Dunne among others, with more acts to be added. Light of Day is also encouraging artists to produce their own livestreams on their own platforms, which will be promoted by LOD throughout the day on Saturday, February 13.
Tony Pallagrosi, Light of Day co-founder and Executive Director states, "Even in times of Covid 19, Light of Day WinterFest 2021 will happen, albeit virtually and a month later! The greater Asbury Park musical community as well as some very special guests will come together for 3 days of virtual streaming to raise money and awareness utilizing the awesome power of music in our battle to defeat Parkinson's, ALS and PSP in our lifetime. As they say, the show must gone on and thanks to the passion of our artists, sponsors, supporters and our good friend technology, it will."
"The Main Event - Bob's Birthday Bash" streams at 2pm and 7pm EST on Saturday February 13. Bob's Birthday Bash is named after the organization's co-founder and inspiration, artist manager and music industry veteran Bob Benjamin, who was diagnosed with Parkinson's disease in 1996, and continues to fight not only his personal health struggles, but on behalf of those afflicted around the world on behalf of the Light of Day Foundation. View the full schedule of events at 
lightofday.org
.
Acclaimed music photographer Mark Weiss has teamed up with Light of Day for the third straight year and will be doing another auction of his iconic images. This year's auction includes vintage prints of David Bowie, Led Zeppelin, Tom Petty, Queen, Bruce Springsteen, the Rolling Stones and more. You can bid on the images here: 
https://www.charitybuzz.com/support/LightOfDay
Light of Day will also have new merchandise available for the virtual Winter Love Fest at their merchandise store: 
https://lodstore.org/
Light of Day Winter Love Fest Schedule:
Friday, Feb 12
2pm, 7pm EST: LOD Winter"Love"Fest Kickoff
Saturday, Feb 13
2pm, 7pm EST: The Main Event - Bob's Birthday Bash
Sunday, Feb 14
12pm EST: Kids Rock
2pm, 7pm EST: Songwriters by the Sea
ABOUT THE LIGHT OF DAY FOUNDATION
The Light of Day Foundation, Inc., utilizes the awesome power of music to raise money and awareness in its continuing battle to defeat Parkinson's disease and related neuro-degenerative diseases, specifically Progressive Supranuclear Palsy (PSP) and Amyotrophic Lateral Sclerosis (ALS), within our lifetime. The Foundation's mission is to fund research into possible cures, improved treatments and support for patients who suffer from those diseases, their families and their caregivers to help improve their quality of life. Gifts to the Light of Day Foundation, Inc. are tax-deductible to the full extent of the Internal Revenue Code. The Light of Day Foundation, Inc. is designated by the IRS as a not-for-profit 501(c)  (3) organization. The Light of Day Foundation, Inc.'s Federal ID # is 20-1560386. Light of Day - the concerts and the organization - grew from a birthday party and fund-raiser held in 1998 at the Downtown Cafe in Red Bank to celebrate the 40th birthday of artist manager and music industry veteran Bob Benjamin, who was diagnosed with Parkinson's disease in 1996. 
For more information, please contact:
at Missing Piece Group
Happy New Year Springsteen fans! Man oh man have we been spoiled over the last month. In a little over 30 days we will have gotten THREE new archive releases. This one doesn't disappoint as it's the second night in St. Paul of the 2012 Wrecking Ball tour. At this point, Bruce and E Street have been riding high all through the summer in Europe and all through a run of US stadiums and they had no plans of stopping as they take the tour back to indoor arenas across the US. The band was simply ON FIRE at this time.
This show has one of my favorite versions of any song played on the tour which was an E Street Band debut of "Devils and Dust." It is so raw and so powerful that it just grabs you by the throat. It's great. Throw in others such as: Stolen Car, Loose Ends, Something in the Night, and an I'm A Rocker opener and you're in for a good show. Just for "Devils and Dust" alone, this show is worth the purchase. 
Setlist
I'm A Rocker
Hungry Heart
No Surrender
Night
Loose Ends
Something In The Night
Stolen Car
We Take Care Of Our Own
Wrecking Ball
Death To My Hometown
My City Of Ruins
The E Street Shuffle
Pay Me My Money Down
Devils And Dust
Youngstown
Murder INC
She's The One
Shackled And Drawn
Waitin' On A Sunny Day
The Rising
Badlands
Land Of Hope And Dreams
Jungleland
Born To Run
Dancing In The Dark
Tenth Avenue Freeze-Out
American Land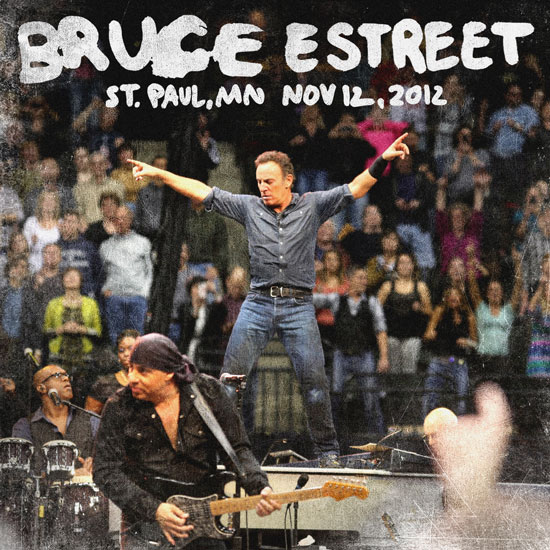 Looks like the Springsteen elves dropped off a gift early for us E Streeters. And what a gift it is. We're talking the first ever live performance of Springsteen's classic album:
The Wild, The Innocent, and The E Street Shuffle
. The set kicks off with an outtake from the album's sessions in "Thundercrack" which leads into a nice surprise of "Seeds." Of course, the main course of this show is the first and great performance of TWIESS. We hope everyone is staying safe and that you have a fantastic holiday season! Here's to a great 2021! 
Setlist
Thundercrack
Seeds
Prove It All Night
Hungry Heart
Working On A Dream
The E Street Shuffle
4th Of July, Asbury Park (Sandy)
Kitty's Back
Wild Billy's Circus Story
Incident On 57th Street
Rosalita (Come Out Tonight)
New York City Serenade
Waitin' On A Sunny Day
Raise Your Hand
Does This Bus Stop At 82nd Street?
Glory Days
Human Touch
Lonesome Day
The Rising
Born To Run
Wrecking Ball
Bobby Jean
American Land
Dancing In The Dark
(Your Love Keeps Lifting Me) Higher And Higher
The gang is back. Bruce Springsteen & The E Street Band played live during NBC's Saturday Night Live show last night and well...they did what E Street does best. Springsteen had two slots to perform and chose two songs to support his latest masterpiece,
Letter To You
. Band brought out a thunderous "Ghosts" as their first performance. It's really hard to imagine that this will not be the tour opener when we finally arrive to that sacred day. A few scenes later and they're back, this time with a performance of "I'll See You In My Dreams." The band absolutely nails this one and now that Bruce has played this to a TV show audience twice (one acoustic and one with band) it's clear that it'll have a major role in the next tour. 
After nearly four years since their last performance, t
he band is back baby. It was incredible to see Bruce smiling and laughing ear to ear as they tore that house down. It just makes you sigh and wish they were getting ready to hit the road. Check out the videos of the performances below! 
Alright, I'm excited about this one. We already got round 1, who's ready for round 2?! I know a lot of Springsteen fans were begging for this one to be included in the archive series as some (if not many) believe this to be the better of two Hammersmith shows. I might fall into the camp that this is a better show overall but to each their own! Be sure to check out the video of "When You Walk In The Room" below for a sample of the show. 
Setlist
Thunder Road 
Tenth Avenue Freeze-Out
Spirit in the Night
Lost in the Flood
She's the One
Born to Run
Pretty Flamingo
Growin' Up
It's Hard to be a Saint in the City
Backstreets
Sha-La-La
Jungleland
Rosalita (Come Out Tonight)
4th of July, Sandy (Asbury Park)
Wear My Ring Around Your Neck
Detroit Medley
For You
When You Walk in the Room
Quarter to Three
Twist and Shout
Carol
Little Queenie