News Updates
Subscribe to posts
We're heading back to the Born In The U.S.A. tour and we're heading back to Jersey. The 10 night stand is one for the ages and we get another taste of the times, this time with an August 6 release. The previous night has already been released as part of the archive series. However, this show has eight different songs in the setlist including a fire version of The Rolling Stones' "Street Fighting Man." You can check out that audio clip below. One of the personal highlights that I'm looking forward to adding to the collection is this rendition of "Open All Night."
Setlist
Born In The U.S.A.
Out In The Street
Spirit In The Night
Atlantic City
Open All Night
Nebraska
Trapped
Prove It All Night
Glory Days
The Promised Land
Used Cars
My Hometown
Badlands
Thunder Road
Cadillac Ranch
Hungry Heart
Dancing In The Dark
Tenth Avenue Freeze-Out
No Surrender
Because The Night
Pink Cadillac
Fire
Bobby Jean
Racing In The Street
Rosalita 
I'm A Rocker
Jungleland
Born To Run
Street Fighting Man
Twist And Shout - Do You Love Me?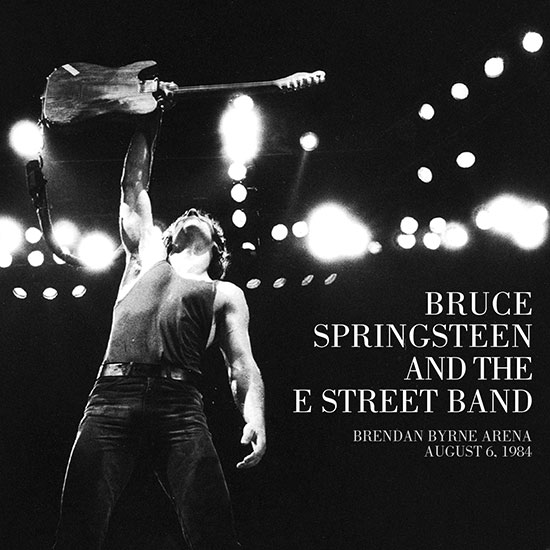 Bruce Springsteen will release his 20th studio album,
Letter to You
, on October 23. 
This isn't the usual Springsteen announcement for a new album. This is an E STREET BAND record. The first for Springsteen since his 2007 release, Magic. Springsteen and the E Street Band recorded this album together and live in one room. This is the first time that they accomplished this when writing a new record. The big surprise comes in the new album's track listing. Letter To You will feature 12 tracks, nine of them will be newly written Springsteen songs while three have been tinkered with that date back to the 1970's. Die-hard Springsteen fans will notice these songs as: Janey Needs A Shooter, If I Was The Priest and Song For Orphans. The ladder of which was recently released as part of the archive series from the 2005 Trenton, NJ Devils and Dust show. No word if Springsteen has played and altered with the lyrics. It should also be noted that the new song "House Of A Thousand Guitars" is not a cover of the Willie Nile song with the same title. 
Along with an album announcement, we also get our first listen to the new recordings that took place in late 2019. Letter To You (the single) was officially released alongside the announcement. There is an incredible video that Springsteen also released that shows him and the E Street Band in the studio recording the album. Check out the video of the single below! In addition, the three older Springsteen songs have seen the light of day from the 1970's. If you're interested to hear what they could sound like, check out those videos as well. The fact that we're getting a newly done version of Janey Needs A Shooter is just about enough for me. 
Bruce Springsteen's new studio album with the E Street Band, Letter To You, will be released by Columbia Records on October 23. A rock album fueled by the band's heart-stopping, house-rocking signature sound, the 12 track Letter To You is Springsteen's 20th studio album, and was recorded at his home studio in New Jersey.
Watch the video for the album's title track here: https://brucespringsteen.lnk.to/LTYSPS/youtube
Pre-order Letter To You here: https://brucespringsteen.lnk.to/LTY-POPS
"I love the emotional nature of Letter To You," says Springsteen. "And I love the sound of the E Street Band playing completely live in the studio, in a way we've never done before, and with no overdubs. We made the album in only five days, and it turned out to be one of the greatest recording experiences I've ever had."
Letter to You includes nine recently written Springsteen songs, as well as new recordings of three of his legendary, but previously unreleased, compositions from the 1970s, "Janey Needs a Shooter," "If I Was the Priest," and "Song for Orphans." Springsteen is joined on Letter To You by Roy Bittan, Nils Lofgren, Patti Scialfa, Garry Tallent, Stevie Van Zandt, Max Weinberg, Charlie Giordano and Jake Clemons. The album was produced by Ron Aniello with Bruce Springsteen, mixed by Bob Clearmountain and mastered by Bob Ludwig. Letter To You is Springsteen's first time performing with the E Street Band since The River 2016 tour, which was named the year's top global tour by both Billboard and Pollstar.
Bruce Springsteen's recording career spans over 40 years, beginning with 1973's 'Greetings from Asbury Park, NJ' (Columbia Records). He has garnered 20 Grammys, won an Oscar and a Tony, been inducted into the Rock and Roll Hall of Fame, received a Kennedy Center Honor and was MusiCares' 2013 Person of the Year. Springsteen's memoir 'Born to Run' (Simon & Schuster) and its companion album 'Chapter and Verse' were released in September 2016, and he was awarded the Presidential Medal of Freedom in November 2016. His historic 236-show run of 'Springsteen on Broadway' at Jujamcyn's Walter Kerr Theatre from October 2017 to December 2018 also yielded an accompanying soundtrack album and Netflix special. In 2019, Springsteen released 'Western Stars,' his first studio album in five years, and together with longtime collaborator Thom Zimny he co-directed 'Western Stars,' a feature film released through Warner Bros.
Tracklist
One Minute You're Here
Letter To You
Burnin' Train
Janey Needs A Shooter
Last Man Standing
The Power Of Prayer
House Of A Thousand Guitars
Rainmaker
If I Was The Priest
Ghosts
Song For Orphans
I'll See You In My Dreams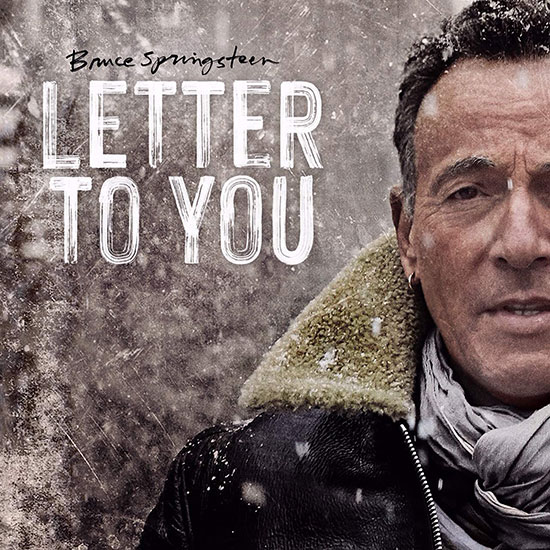 There is a brand new Bruce Springsteen book that is set to hit store shelves in October. Bruce Springsteen: All The Songs: The Story Behind Every Track is pretty much a must have for any Springsteen fan coffee table. And yes, this book belongs on your coffee table. We got an early copy from the publisher and this book is both chunky with information and yes, heavy. After having some time to flip through the book, I think it is safe to say that if you know a Springsteen fan and are not sure of what to get them for the holidays this year, this book should be at the top of your shopping list. Throughout the book there are massive color photographs of Bruce and the band, along with some photos that are rarely seen. While the book is 672 pages long, every single Springsteen song is not covered. Yes, you have albums and EPs like American Beauty, Tracks, and The Promise however, many of The River outtakes that have seen the light of day are not included. Nonetheless, the book has a ton of information that will keep Springsteen fans engaged while reading. The book breaks down each album and goes literally song by song in the order of which they appear. Commentary from the authors are present along with information such as the genesis and lyrics of each song and even breaking down the production information. Throughout the book there is also commentary such as little boxes of information called
For Springsteen Addicts
that gives some "fun-facts" related to the album or a particular song. Check out the press release below.
Oh, and one more thing. Our generous friends at Octopus Publishing are giving away TWO FREE copies of the book to a couple of our lucky readers. Check out how to enter at the bottom of this news article! 
Press Release
Bruce Springsteen: All the Songs: The Story Behind Every Track by Philippe Margotin
and Jean-Michel Guesdon, set to hit shelves October 
6, 202
0 in hardcover at $60, is the most in-depth exploration of Springsteen's music ever written.
Over 670 pages long, this is the most in-depth study of Springsteen's music ever written, the full story of every single song that The Boss has recorded and released during his long and remarkable career. With fascinating insights and detailed information on every track, All the Songs is the complete history of one of the greatest musical legacies of all time.

Arranged chronologically by album, expert authors Margotin and Guesdon  explore the details behind early hits such as Blinded by the Light and Spirit in the Night, to masterpieces such as Born to Run, Hungry Heart, Dancing in the Dark, Born in the U.S.A., The Rising, Tucson Train, and more - including outtakes, covers and rare tracks.
Editor Joe Cottington said, "Bruce Springsteen is a poet, a storyteller and the true voice of America, and we are proud to be publishing such a deep-dive into his incredible body of work. Jean-Michel and Philippe have poured their heart and soul into researching every note of the Boss's music, and no stone is left unturned – this book is essential reading for any Springsteen fan."
With hundreds of photographs, this is the single greatest record of his music ever produced.
Bruce Springsteen has sold 135 million albums worldwide and remains one of the world's most legendary performers. 

About the Authors
Jean-Michel Guesdon is a musician, composer, and sound engineer. With Philippe Margotin, he wrote All the Songs: The Story Behind Every Beatles Release and Bob Dylan: All the Songs: The Story Behind Every Track. He lives in Paris. Philippe Margotin has written many books on music including biographies of Radiohead and U2.

GIVEAWAY CONTEST (Giveaway Ends October 30)
Thanks to our friends at Octopus Publishing, we are giving away 2 FREE copies of Bruce Springsteen: All The Songs: The Story Behind Every Track to a couple of our lucky readers! So, how do you enter?! It's pretty simple! Head on over to our Twitter and Facebook pages to have a chance to win! Double your chances by engaging with both posts! Rules are below.
Giveaway winners must be located in North America. 
Twitter Contest: 
- Follow Our Blog It All Night Page On Twitter
- Retweet Our Contest Post (Link: Click Here!)
- Reply To Our Contest Post And Mention Three Friends (Link: Click Here!)
Facebook Contest:
-Like Our Blog It All Night Page On Facebook
-Share Our Contest Post (Posted On September 8)
-Comment On Our Contest Post And Tag Three Friends (Posted on September 8) 
Sample Spreads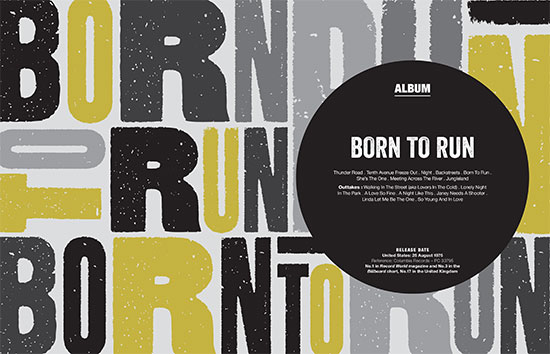 The Seeger Sessions Tour gets its second debut of the archive release. The setlist does vary with a nice selection of Devils and Dust songs making an appearance and even the world debut of "Long Walk Home" which of course didn't make it onto the 2007 Magic album the year after this show. You can watch the "Long Walk Home" performance below which even contains an extra verse. 
You can purchase the show by clicking here. 
Setlist
Blinded By The Light
Old Dan Tucker
Atlantic City
Eyes On The Prize
Jesse James
O Mary Don't You Weep
Growin' Up
Erie Canal
My Oklahoma Home
Devils And Dust
Mrs. McGrath 
How Can A Poor Man Stand Such Times And Live?
Jacob's Ladder
Long Time Comin'
Jesus Was An Only Son
Open All Night
Pay Me My Money Down
Long Walk Home
You Can Look (But You Better Not Touch)
When The Saints Go Marching In
This Little Light Of Mine
American Land
Froggie Went A Courtin'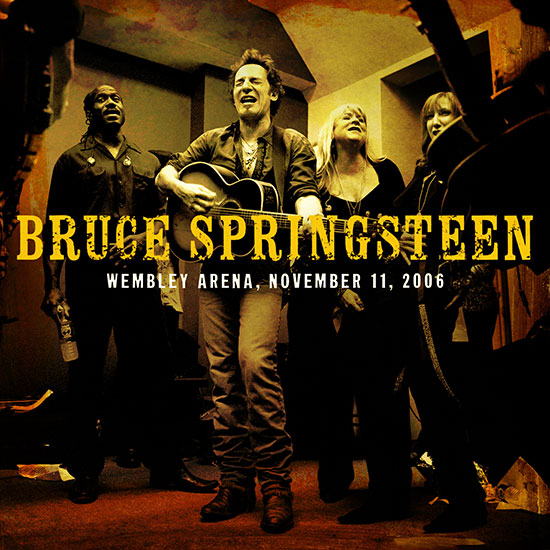 Spanish Johnny drove into Philly last night. The next show in the Springsteen archives takes us back to the Reunion tour in Philadelphia when a jaw dropping opener of "Incident On 57th Street" was played for the first time since 1980. In addition to such a rare opener and song at the time, the show strikes a nice balance between familiar songs from the tour and other such as New York City Serenade and Streets of Philadelphia. 
Setlist
Incident On 57th Street
The Ties That Bind
Prove It All Night
Two Hearts
Atlantic City
Factory
Point Blank
Youngstown 
Murder INC
Badlands
Out In The Street
Tenth Avenue Freeze-Out
Sherry Darling
Streets Of Philadelphia
New York City Serenade
Light Of Day
Jungleland
Born To Run
Thunder Road
If I Should Fall Behind
Land Of Hope And Dreams
Raise Your Hand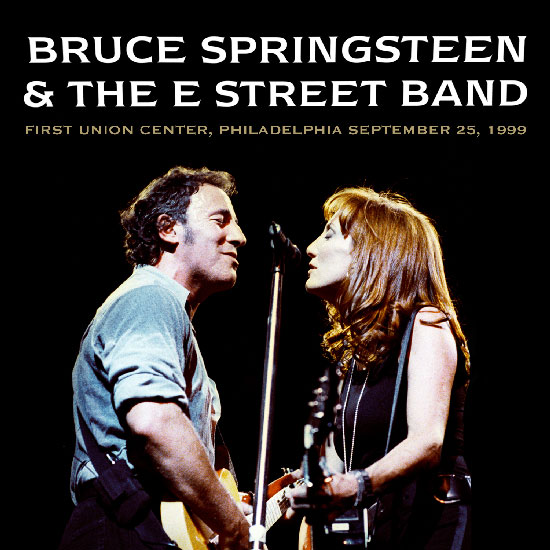 For the first time in 2020, we have a Devils and Dust show in the monthly archive release! Quite a show to pick with great renditions of songs like The Promise, Walk Like A Man, Point Blank, Lucky Town, This Hard Land, and My Hometown to just name a few. 
Setlist:
Downbound Train
Reason To Believe
Devils And Dust
Empty Sky
Long Time Comin'
Black Cowboys
The Promise
The River 
Part Man, Part Monkey
All I'm Thinkin' About
Across The Border
Reno
Point Blank
Walk Like A Man
My Hometown
The Rising
Lucky Town
Jesus Was An Only Son
This Hard Land
The Hitter
Matamoros Banks
Ramrod
Bobby Jean
Blinded By The Light
The Promised Land
Dream Baby Dream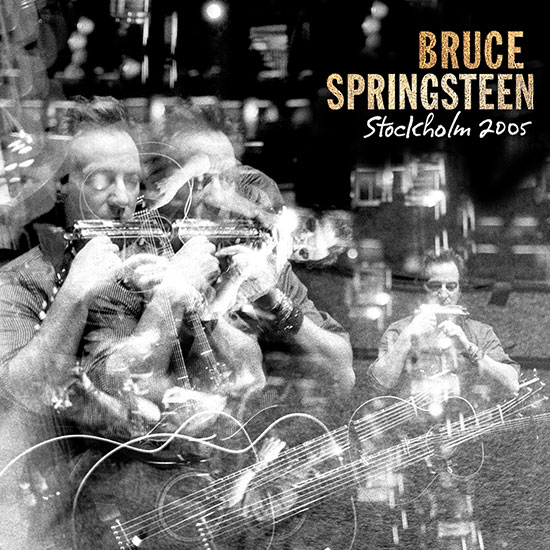 We all need some good news these days. Here it is! The Dropkick Murphys have announced that they will be holding a live concert from (an empty) Fenway Park in Boston. They will be streaming their concert on May 29 at 6:00PM (Eastern Standard Time) on their social media pages. Bruce Springsteen will be joining them as they play two songs together, one Dropkick Murphy song and one Springsteen song. The show will benefit Habitat for Humanity, Feeding America, and The Boston Resilience Fund. 
IRON CITY HOUSEROCKERS' LOST 'AMERICAN CLASSIC'
TO RETURN MAY 22 AS EXPANDED 40TH ANNIVERSARY DELUXE 
REISSUE FROM CLEVELAND INTERNATIONAL RECORDS 
 You can pre-order a bundle by clicking here! 
Mick Ronson, Ian Hunter, Steven Van Zandt Lead Original Production Team 
on Have a Good Time (But Get Out Alive), 2nd Album from 'Best Hard Rock Band in the Country,' Led by Pittsburgh Rocker Joe Grushecky
"A masterpiece of hard-bitten Rust Belt rock." – All Music Guide
NASHVILLE (April 15, 2020) – Forty years since a holy trinity of rock and roll royalty united to help oversee the recording sessions for an album hailed by Rolling Stone as "a new American classic," Cleveland International Records is releasing a greatly expanded 40th anniversary deluxe reissue this spring of Have a Good Time (But Get Out Alive),the sophomore album from the Iron City Houserockers, the gritty, blue-collar outfit led by beloved Pittsburgh rocker Joe Grushecky. 
Mick Ronson (David Bowie), Ian Hunter (Mott The Hoople) and Steven Van Zandt (Bruce Springsteen, Southside Johnny) combined with co-producers the Slimmer Twins (Steve Popovich Sr. & Marty Mooney) and the Iron City Houserockers to create one of rock's great lost classics. Their cohesive efforts − as producers, arrangers and players − can finally be rediscovered as an entirely new listening experience May 22 when Have a Good Time (But Get Out Alive) is released digitally by the fabled indie label. The remastered two-CD set that includes a bonus disc with 16 previously unreleased tracks of demos and other rarities. The new vinyl edition will include a download card of those same 16 tracks to go with a vinyl replica of the original album. (Street date for physical CDs and vinyl is June 19). The album is available for pre-order NOW at Amazon, iTunes, and www.clevelandinternational.com.
The Iron City Houserockers' 1979 major label debut, Love's So Tough, had thrust the band into the national spotlight, with incredible praise from some of the most revered rock critics of all time, including Greil Marcus ("one of the least polished first albums I've heard in the past year and one of the best" – Rolling Stone), and Robert Palmer ("bringing fresh energy to a hallowed and somewhat moribund rock tradition" – New York Times). The Houserockers were sharing stages with the J. Geils Band, Patti Smith, Meat Loaf and Iggy Pop, to name a few. Everyone from Neil Young to the members of Pink Floyd was coming to see the Iron City Houserockers in concert.
The heat was on to surpass the first album's success and Have a Good Time (But Get Out Alive) handily delivered. The Iron City Houserockers' willingness to let Ronson, Hunter and Van Zandt reshape their initial ideas in the studio proved prophetic, and the songs they recorded for the 1980 release put down roots that stretched far outside of Pittsburgh. Greil Marcus, this time for The Village Voice, returned to say the album was "the strongest album an American band has made this year" and "proves the Iron City Houserockers are the best hard rock band in the country." Creem declared Have a Good Time (But Get Out Alive) earns the Iron City Houserockers "a permanent place in the hallowed hall of the immortals." All Music Guide marveled at the new album's power surge, saying the band "landed with the impact of a Louisville slugger connecting with a fastball" and crediting Grushecky for songwriting and lead vocals that "seethe with a furious passion that's never less than convincing. … The total commitment of his performance, delivered with the conviction of a man fighting for his life, brings these stories to vivid, sweaty life." 
Have a Good Time (But Get Out Alive) is listed as one of the top eight Essential Heartland Rock records alongside the likes of Bob Seger's Night Moves, and John Mellencamp's Scarecrow, and features many of the Houserockers' signature tunes, including "Pumping Iron," "Junior's Bar," and "Have A Good Time." During a 1981 live radio concert in Boston, rabid fans can be heard screaming requests for "Pumping Iron," an anthem Grushecky penned as a tribute to his home city.
Credit for bringing Ronson, Hunter and Van Zandt to the project lands squarely with Popovich, the famed late record industry exec who founded Cleveland International Records in the mid-'70s after an historic run in promotion for Simon & Garfunkel, Bob Dylan, The Byrds, Santana, Janis Joplin, Chicago, Tony Bennett, Earth Wind & Fire, Taj Mahal, Miles Davis, Mott the Hoople, Boston, Tom Jones and dozens more giants too numerous to list. Cleveland International first rocketed into our collective consciousness with Meat Loaf's epic, multi-platinum global smash Bat Out of Hell. Popvich's son, Steve Jr., relaunched Cleveland International last year.
Popovich Sr. signed the Iron City Houserockers to Cleveland International (after changing their name from the Brick Alley Band) and secured their MCA deal. At Cleveland International, the band created a unique blend of blue-collar rock informed by a deep love of Chicago blues, early rock and roll and old school soul, all mixed together with dollops of punk and new wave. The core group was Grushecky on vocals and guitar, Gil Snyder on piano and vocals, Ned E. Rankin on drums, Art Nardini on bass, Marc Reisman on harmonica and background vocals, and new recruit Eddie Britt on guitar, replacing founding member Gary Scalese following a serious hand injury.
While the debut album essentially documented the band's live show as a studio recording, the second record sought – and achieved – more cohesive high ground. Fueling that pursuit, Grushecky wrote Have a Good Time (But Get Out Alive) as Pittsburgh's steel industry was "going down the chutes," he says, crushing the local economy and dramatically changing the lives of the population. 
"I started really zeroing in on the characters of Pittsburgh, the people who lived in my neighborhoods, the guys who were coming out and seeing us play every night," says Grushecky. "The whole identity of Pittsburgh was changing." 
During one particular show, as the audience was becoming a bit too enthusiastic, Grushecky told a fan, "Man, have a good time, but get out alive!" He suddenly realized he had a good song title, which extended to becoming the perfect banner for the album.
Grushecky credits Van Zandt for making him a better writer by encouraging him to make every lyric of every song count and guiding him through that process. "Steve was great with arranging," he says. "He gave invaluable input and ideas to the band."
Ronson and Hunter may have looked like the prototypical rock stars of the day, but Grushecky recalls their personalities belied appearances. "They were salt of the earth guys and they were a team," he says. "You could tell the strong affection they had for each other. It was an honor for me to work with both of them. I'll say that to my dying days. It was just a tremendous experience for me."  
As Hunter fondly remembers: "Joe and the Houserockers were and are an actual rock and roll band.  So many 'rock and roll' bands are not real − they just look and act like they are − and fool people most of the time. These guys are for real − and what a lovely man Joe is."
In the liner notes, Grushecky offers a remarkably concise analysis of the record that emerged:  "We had great songs and the band was smoking," he writes. "We all knew something special was happening. The results were a mixture of Pittsburgh rock and roll, Jersey Shore savvy and soul, and English mystic and muscle. Add a dash of Cleveland moxie and an anything goes attitude and a legendary album was born."
HAVE A GOOD TIME (BUT GET OUT ALIVE) Track Listing:
1.         Have A Good Time (But Get Out Alive)
2.         Don't Let Them Push You Around
3.         Pumping Iron
4.         Hypnotized
5.         Price of Love
6.         Angela
7.         We're Not Dead Yet
8.         Blondie
9.         Old Man Bar
10.       Junior's Bar
11.       Runnin' Scared
12.       Rock Ola
BONUS TRACKS (Disc 2):
1.         Have A Good Time…But Get Out Alive (demo)
2.         Don't Let Them Push You Around (demo)
3.         Pumping Iron (demo)
4.         Don't Stop the Music (demo)
5.         Angela (demo)
6.         Price of Love (demo)
7.         Hold Out (demo)
8.         Rock Ola (demo)
9.         Struggle & Die (demo)
10.       Rock Ola (extended)
11.       Charlena/Blondie
12.       Runnin' Scared
13.       Runnin' Scared #2
14.       Hypnotized (A Work In Progress)
15.       Rooster Blues
16.       Do Wah Diddy
Back down to The River we ride. The latest addition to the Springsteen archive series is from the summer 1981 River tour. This was the last show of the 6 night Jersey stand. All net proceeds of this archive release will be donated to the New Jersey Pandemic Relief Fund. 
Setlist 
Thunder Road
Prove It All Night
The Ties That Bind
Darkness On The Edge Of Town
Follow That Dream
Independence Day
Who'll Stop The Rain?
Two Hearts
The Promised Land
This Land Is Your Land
The River
Trapped
Out In The Street
Badlands
You Can Look (But You Better Not Touch)
Cadillac Ranch
Sherry Darling
Hungry Heart
Jole Blon 
This Little Girl
Johnny Bye-Bye
Racing In The Street
Ramrod
Rosalita 
Jersey Girl
Jungleland
Born To Run
Detroit Medley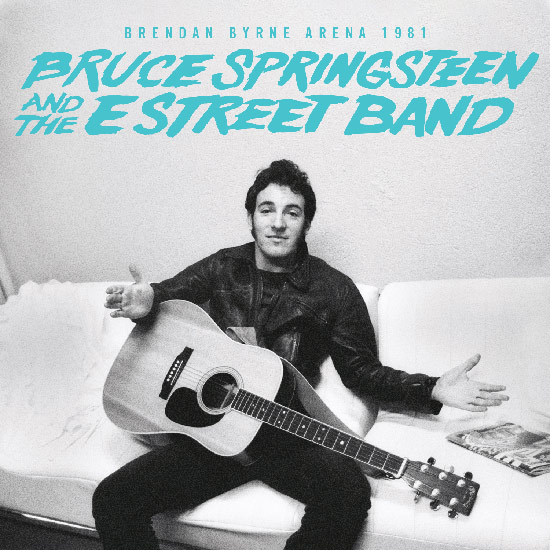 Bruce Springsteen took to ABC's Good Morning America to announce that he and many other New Jersey celebrities will be doing a coronavirus relief show to benefit the New Jersey Pandemic Relief Fund. Springsteen will be joined by others such as Jon Bon Jovi, Jon Stewart, Danny DeVito, Chelsea Handler, Kelly Ripa, Whoopi Goldberg and more. The "Jersey 4 Jersey" event will take air on Wednesday, April 22 at 7 PM Eastern on ABC.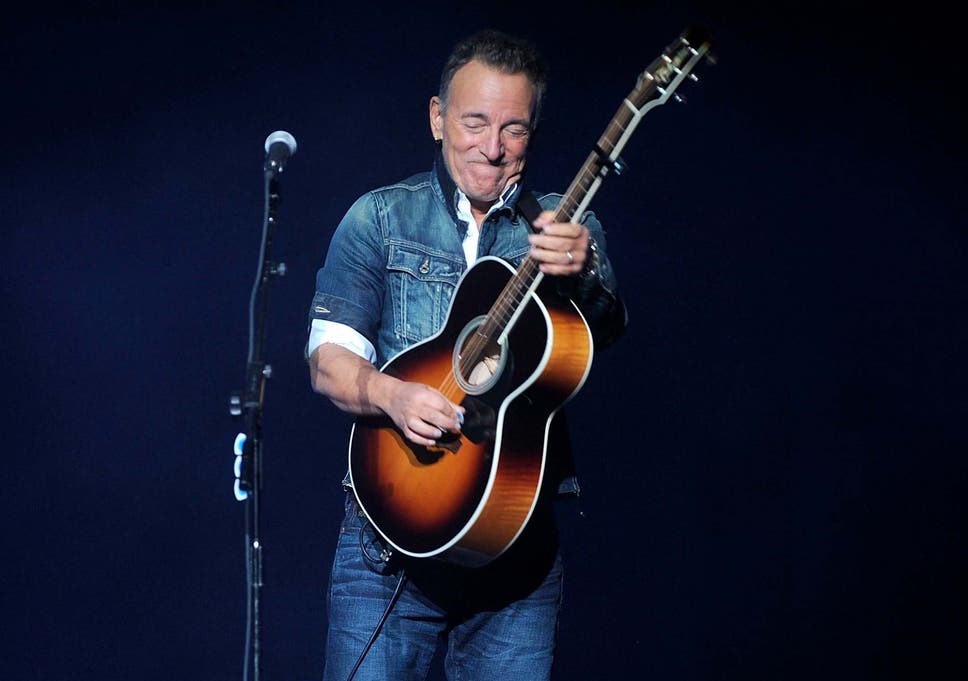 Photo: The Independent