Right now, music has essentially been shut down for live performances amid the COVID-19 outbreak. That hasn't stopped The Boss from thinking about what he's going to do next. For a long time, the E Street Band was thought to have been Bruce's next project but it sounds like things may be shifting. 
Rolling Stone magazine just put out a rare interview with Bruce to discuss Western Stars movie, what he's been doing and what could be next for the New Jersey rock icon.
Springsteen wanted to thank the fans for all the support for the Western Stars movie and the album. Bruce states, "...there is something just magical about the instrumentation of that album and something magical about that damn barn." When asked if he would like to perform at the barn (located on his NJ property) again, Springsteen stated: "We got some things in the works. I'm practicing the cello currently, it's a mystic instrument with such a presence that fills a room, you know?" The Boss hinted that he himself wants to play a series of shows that showcase his cello abilities while also giving the fans an opportunity to see the barn, "We're talking to Patti about doing a residency outback in the barn this fall. It'll be great to open our barn up to those who want to really see an intimate show." 
Dates for the cello barn performances in New Jersey have not been set yet. Rumors are swirling that an announcement could come as soon as May with shows starting the week of October 4.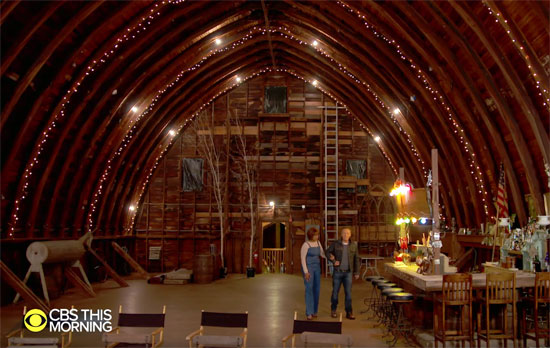 Happy April everyone. Stay safe and wash your damn hands/stay inside!